*This post may contain Affiliate links. I may receive a small commission, at no cost to you, if you choose to purchase through these links. Thanks, Friends!*
I don't know about you, but this girl loves pasta! 
As I was losing weight after my first born, I started learning the art of portion control and realized that my serving size of pasta was enough to feed 3 grown men.

 

I was seriously over doing it. So I started actually measuring out the amount I was supposed to eat, putting it on my plate, sighing….and then just going with it.

 
Eventually, my body and mind started reconciling themselves, and I realized I was not going to starve.

 

Now, eating the normal serving size on the box is what just comes naturally to me, and it's also what I put on my kids plates.
As I studied nutrition and realized how much better for you whole grains and pastas were, I decided to give the whole wheat pasta thing a go. Now y'all that's a tough change… I'm not going to lie.

 

Coach and I had to be determined to eat healthier to get that stuff down our gullets, but over time, we grew used to it…but we still were not in love…we merely tolerated it…
And then I discovered this…
It tastes like regular pasta with all of the added benefits of the whole wheat variety.

 
Another thing that I love about pasta, is that I can cook my sauces super healthy…I simply switched to extra lean ground beef.

 

You can also use lean ground turkey, but we prefer beef, so I just make sure it's the 97/3 variety.

 
Then, you can actually hide all kinds of great things in your sauce and your family will eat it happily and unknowingly…
You can puree many different veggies and add it to your sauce…I've done that…works great…My sister-in-law regularly hides pureed spinach and carrots in her sauce and her family of picky eaters love it.

 

My brother purees bell peppers, carrots, mushrooms, and celery regularly and adds it to his yummy sauce.

 
You can add in some ground flax seed for that extra Omega 3 boost if you like…it mixes into your sauce nicely and is great for heart health.

  
You can also plate the pasta, put fresh spinach down, then add the sauce and cut it up. The spinach melts into the sauce and you can't even taste it.

 

We do that often.

 
 

As I've gotten older, I've noticed I can't quite eat like I used to.

 

Boo.

 

So, I've had to really cut back on my portions.

 

If you know me, you know I LOVE food. I enjoy eating… So I do eat pretty much what I like, I either cook a healthier version of it, or eat small quantities and not on a daily basis.

 

All things in moderation is what I believe, because in order to lose weight and keep it off, you have to find something that you can stick with long term. You also need to focus on healthy eating as your daily lifestyle, enjoying those lovely unhealthy southern treats on occasion.

 

So…To stay in balance with Pasta on a daily basis, this is actually a trick that I always do…a tiny tiny portion of pasta…like ½ a serving, lots and lots of spinach on top, then cover it in sauce, top with part skim mozzarella…so yummy…you don't feel like you are depriving yourself and can feel good about what you eat and what you are giving your family.

 
Also, if you are already putting correct portions on your kids' plates, they learn early on what that should look like…it becomes ingrained in them, just like the bad habits became ingrained in us…and they learn that spinach goes with pasta….and not bread smothered in butter….another bad habit I had to break…
Here's my super easy pasta sauce recipe for moms on the go.

 

Don't laugh. I'm not claiming to be Martha Stewart or anything; just a busy mom of four that is not a huge fan of cooking, and this is one of my go-to recipes that is healthy and loved at our house. I keep the ingredients stocked in our pantry and use it as a go-to meal when I need something quick and easy:
You can cook it with meat or without.

 

  

Enjoy!
Super Easy Pasta Sauce:
1 package of extra lean ground beef (97/3)
1 Jar of Classico Tomato and Basil (You can use your favorite sauce.

 

Just be sure it's low in sugar, fats, and calories.)
6 ounces of tomato paste
1 package of McCormick Spaghetti Sauce Mix
Water (just to thin it out as needed)
Brown your beef. Drain off any excess fat.

 

Stir in the rest of your ingredients. (In the summertime, I also add in a fresh chopped tomato.)

 

Let Simmer on the stovetop for about 15-20 minutes stirring occasionally.

 

While that is simmering, start cooking your pasta according to package directions.

 

Plate it with spinach and part skim mozzarella and Enjoy!

 

Or, serve fresh spinach salad as a side with some light Italian dressing drizzled over the top.

 
(Can add in pureed veggies and ground flax seed)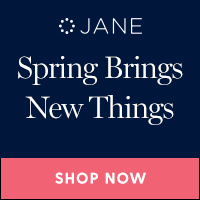 Sharing is Caring! If you've enjoyed today's post, I'd be so grateful if you would share it with your friends. Thank you!