*This post may contain Affiliate links. I may receive a small commission, at no cost to you, if you choose to purchase through these links. Thanks, Friends!*
My kids absolutely love lunchables. They beg me to buy them every time they go to the grocery store with me, which is one reason I started shopping late at night. By. My. Self.
I was at the school recently and saw the best idea from a friend of mine. She had packed her kids some "homemade lunchables."

I looked at her and said, "Now why didn't I think of that!? What a great idea!"
So I began looking online at the container store for something that would work, and I came across the coolest things, the Lunch Cube.

The next day, I was at Old Navy trying to find my oldest some clothes for this warm weather.

I rounded the corner, and there they were…in all their colorful glory…and OCD mother's dream….

I almost jumped up and down, but to my daughter's 10 year old relief, I refrained, and said, "These are in my shopping cart online!

I was just about to order them!

Look aren't these cool?"
She was in mini-me heaven and said, "Mom, can we get these?"
Now, I have no clue why Old Navy was selling them, but I couldn't contain my excitement and bought 8 of them!

There was a reason for my madness…2 for each kid plus Coach…so they would have 1 clean and 1 dirty…I think I need more…I've gone lunch cube mad!
They have come home from school every day this week, "Mom, that was the best lunch ever!"


And ya'll I got away with putting spinach in their sandwiches too, simply because I bought fresh whole wheat dinner rolls instead of regular bread…I called them, "Mini subs…totally tricked them…even the 3 year old…"

It's been fabulous!
My 8 year old, the pickiest of my crew….He-who-eats-all-things-peanut-butter-and-jelly…I asked him, "If you could put anything on a sandwich, what would you want? And you can't say peanut butter or jelly…"
He jumped up with excitement, "Pepperoni!

Ooooo and that spicy kind of cheese!"
Ok, done. His mini subs consist of turkey or ham, jack cheese, spinach, turkey pepperoni, and a little pizza sauce on a whole wheat dinner roll. He came home and said, "Mom, I don't ever want PB&J again." My mouth hit the floor. I also packed him fruit, and so I asked, "Did you eat the fruit too?" He smiled, "Yes, mom that box thing is so cool! That was the best lunch ever!"
Now, my 3 year old…His particular pickiness centers around his OCD…Yes, He got it from me.

I claim him proudly, but I also know that I have to shake him up a bit, and it's just as good for his little OCD soul as it is for mine.

So his hang up is…."Mom, I just want cheese on my sandwich, just the orange cheese, not turkey and not salad. Just cheese.

And it meeds to be orange."

Ok, so I told him, "Buddy, Mommy made you a special sandwich in your new special box this week.

It's like one of Daddy's sandwiches on special big boy bread.

You'll like it in your new big boy box."

He took the bait…and he loved it…OCD-orange-cheese-only-please-self and all…. So his sub consists of turkey, orange cheese, so I didn't send him too far over the edge, and spinach on a whole wheat dinner roll.

I also filled his box up with fruits and crackers and lunchable looking stuff of the "healthy mom-approved" variety.
Grace.

She's easy. And is trilled every day.

She loves it so much; she helps with the lunch packing.

She likes surprising her family with what's in their little blue cubes.
Coach. He's also picky, but seems to like them. I think he just likes that I make him a lunch, and that I put double meat on his sandwiches with some turkey pepperoni and pizza sauce, and spinach to make me happy.

Sounds disgusting to me, but my picky boys love them. Oh, but his Coach buddies did give him a hard time, "Man, whacha eatin?

A lunchable or something?"

"Man, that looks like a kindergartener's

lunch."

He just laughed, enjoyed his lunch, brought his empty blue box home, took his new freshly made blue box from the fridge, kissed me on the cheek, and said, "Babe, I love my lunches. Thanks!"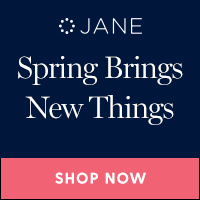 Sharing is Caring! If you've enjoyed today's post, I'd be so grateful if you would share it with your friends. Thank you!