*This post may contain Affiliate links. I may receive a small commission, at no cost to you, if you choose to purchase through these links. Thanks, Friends!*
My 18 month old is his big brother remade to a T…So much so, that I sometimes call him Re-run….
He's curious, a Wildman, and a super picky eater…
When I bring food to his mouth, he closes his eyes and puts his hands over his face…sometimes he throws things at me…sometimes he just screams…just depends on his mood that day…
And it doesn't really matter what food…just anything solid…
He's a bear to feed…

There are a few foods that never get "the eye's closed" reaction…and I know all mom's of picky children out there know just what they are….French fries, cookies, cake, pizza, and thankfully, much to my surprise… spaghetti…
Since we don't eat French fries, cookies, cake and pizza on a regular basis, he's not really a fan of mealtimes…and frankly, neither am I…but I have learned a few tricks by having multiple kids with this terrible habit…
This week I was eating lunch… Mini whole wheat pitas toasted with a little olive oil, and topped with a little hummus and feta.

Yum.

I looked over at him, he took one look at my mini pitas, and thought I had junk food, so I took advantage…
I sliced open the top of a mini pita, put in a little pizza sauce, added some chopped spinach, and mozzarella…I brushed the tops and bottoms lightly with olive oil and baked them in the oven until the cheese had melted and they were just browned on top….
I pulled them out, gave them to him, and held my breath…
I mean, y'all I was trying to sneak spinach in him for lunch…I was treading on dangerous ground here…
He smiled, and said, "mmmm good" and devoured the entire thing.
My 3 year old walked in, "Hey, where's mine?"


I quickly made another batch. They were gone in 3 seconds flat.

So I decided to try them on the pickiest of the picky in my house, the 8 year old…
I had them waiting on him when they got home from school. He took one look at his plate and said, "MOM! Homemade pizza rolls for snack!

Yes!!!!!!!! "

and ate the entire thing…not even realizing he too was eating spinach until he looked up from the excitement of eating pizza and saw it. He smiled, "Hey, since it's healthy pizza, can we have it every day?"
I am thinking I may try to hide more things in these mini pitas more often…I may add a little ham for protein next time…
OK…Now I'm hungry…Where's the pizza sauce?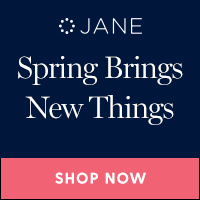 Sharing is Caring! If you've enjoyed today's post, I'd be so grateful if you would share it with your friends. Thank you!