*This post may contain Affiliate links. I may receive a small commission, at no cost to you, if you choose to purchase through these links. Thanks, Friends!*
I love Barbecue. I am from the South, and my Dad was kind of a barbecue snob. Well that's actually an understatement.  He should have been a food critic.  For barbecue.  He taught me well. 
If I'm going to eat barbecue, it's going to be the good stuff…smoked all day in a pit…
Going from place to place checking out the best local places around….driving through the mountains…or from state to state looking for the best barbecue in the south…
I remember Dad driving up to my dorm in college just to bring me barbecue one day…simply because it was fall, and he wanted to take a drive through the mountains. And what goes best with a drive through the mountains on a fall day? Um. Barbecue.
We lived in Alabama for the first half of my life, and drove back and forth to Georgia to visit family.

 

We stopped at all of the great local places along the state lines for some of the best barbecue in the South.

  
And of course we had to wash it down with a little sweet tea.
That's good barbecue.

  

And great memories.
So when it comes to cooking barbecue at home.

 

Um.

 

No thanks.

 

I need the real deal.

 

If I'm going to put those calories in my body, then bring it on…and make sure it's been smoked all day in a pit…and smothered in a secret recipe sauce…
Running a family of 6 all around town, I've learned to love my crock pot.

 

One of my favorite recipes has become one I adapted from Pinterest.

 

It's a Crockpot Barbecue Chicken… I know. I know.

 

Well, bless her little cheatin' heart!

  

Don't worry.

 

It's just a great healthier alternative for a busy family to eat on a more regular basis. Then, when a beautiful weekend comes around, it's off to the mountains to have some of the good stuff. All things in moderation, right?

 
Crock Pot Barbecue Chicken
4-6 pieces boneless skinless Chicken Breasts (I throw them in frozen. When I learned you could do that, it changed my life!)
1 bottle of BBQ sauce- (Here you need to read your label.

 

Look for a sauce low in sugar, low in calories.

 

We typically use Williamson Brothers, but if you find one healthier and tasty, let me know.)
¼ cup vinegar (I use apple cider vinegar because that is what's in my pantry, but the original recipe simply says vinegar. Clearly, I'm not a chef.)
Put it all in the crock pot. Cook on high for about 4 hours or low for about 6 hours.
Take it out and shred it. It should fall apart with your fork.

 




 
Serve it with these yummy smashed potatoes from Pioneer Woman.  I simply lighten up on the olive oil to lessen the fat by using my spritzer.   I also don't usually have herbs lying around my house, so I just season them with kosher salt and pepper and they taste great!  I love these! And my favorite part…You throw those babies in the pot whole!  Who knew? So simple.    
And some broccoli or a big healthy spinach salad
And Viola…Dinner is done…
A Yummy healthier fast food alternative…
Brooke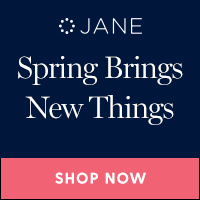 Sharing is Caring! If you've enjoyed today's post, I'd be so grateful if you would share it with your friends. Thank you!