*This post may contain Affiliate links. I may receive a small commission, at no cost to you, if you choose to purchase through these links. Thanks, Friends!*
This Fashion Friday edition is brought to you by my 2 sweet teenagers. And yes, you read that right, I actually LIKE my teenagers.
Ever since I can remember my oldest son has wanted to be in the Military, and that desire is still going strong at the age of 15. As a mom, I want to pull him in close and not let him go, but I'm also very proud because his desire is so deeply reverent and self-sacrificial. It's as if he's always understood what protecting and serving your country has meant, and, I'm not gonna lie, that has always scared me as a mom a little bit…
Ok people…this is a fashion post, so I can't start crying. Back to my point.
This summer, I was shopping with my teenage daughter, and she saw a cute anklet at checkout, and said, "Look mom, it's Morse code." Intrigued, I looked and sure enough it had a message in Morse code written in the beading. Now, can either of us read Morse code? Well, no, but that's never the point if it's just AWESOME! Coach and my 15-year-old can roll their eyes at me right now and go ahead and take this moment to teach me Morse code in case of emergency, but in the meantime, I'll believe the translation written on the package and say, "cool!" and wear the super fun jewelry.
Imagine my screaming delight a few weeks ago when Premier released their brand new line of Morse code jewelry! What?! YAY! So fun! You can send sweet precious gifts to your loved ones! Oh my word! I'm in love! My favorite gifts by far are things with a personal touch, so these are tops on my list!
Check out my cute Mother necklace! You can wear it alone, or layer it. Layering multiple short necklaces is very on trend right now.
When I was in college my grandmother used to send me cookies in the mail. Well, this momma is a jewelry lady, so somebody may have a matching daughter necklace coming in the mail soon! How's that for some fun mail to brighten my sweet girl's day!?
I'm not thinking the 15-year-old will want one though…
If you'd like to check out more, simply click here or visit premierdesigns.com/brookewoodward
As always, your business supports our foster family, and we are always so thankful for you!
Happy FriYAY!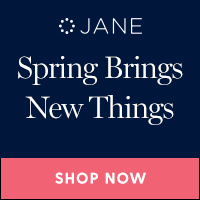 Sharing is Caring! If you've enjoyed today's post, I'd be so grateful if you would share it with your friends. Thank you!