*This post may contain Affiliate links. I may receive a small commission, at no cost to you, if you choose to purchase through these links. Thanks, Friends!*
OK friends, it's confession time.
I've eaten too much Nutella.
There I said it. The truth hurts.  I'm nearing 40, and my body is going downhill. I have gained 10 pounds in the last year… Well, probably closer to 15, but who's counting?   I'm only 5'1", so that's pretty noticeable. My fat pants have been getting snug.
My neighbor, Anna, found a Groupon for CrossFit, and asked me to try it with her. I was terrified!!!!!!
But we have been going the last 2 weeks, and I feel STRONG!  I'm now officially addicted! #ilovecrossfit
I have also gotten back into my good eating habits.
I loaded the "myfitnesspal" app onto my smartphone, and track every calorie I consume. Even on days where I eat a little too much chocolate, which of course is never. (Don't stand too close to me right now. Lightening might strike.)
It's an awesome app!  I highly recommend it. My favorite feature is that you can scan the bar code of any food, and it knows what it is instantly. It makes tracking so super easy. Coach likes the part where it's free.
Each week, I'm trying some sort of new healthy recipe. This week I tried zoodles!  I will update you on those on our next edition of "Fit Friday."
I'd love to hear from you.  I'm looking for healthy family-friendly (AKA kid friendly because Coach's eating habits are right up there with a picky kid.)
What healthy meals have you prepared for your family that they actually like?   I'd love to try them!
Brooke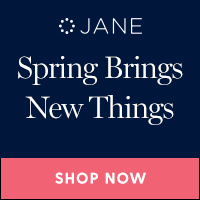 Sharing is Caring! If you've enjoyed today's post, I'd be so grateful if you would share it with your friends. Thank you!