*This post may contain Affiliate links. I may receive a small commission, at no cost to you, if you choose to purchase through these links. Thanks, Friends!*
Fringe is a fun trend in fashion right now, and I'm loving it.
It's also a very helpful one. No seriously. It has a purpose. Being an introvert, when I get nervous talking to people, I like to play with it…it calms me…you know, kind of like a pretty fidget spinner. Just don't tell people that because it might be a tad awkward. Kind of embarrassing, I realize. But at least it adds an element of cute to my awkwardness.
Introvert or extrovert, it adds a fun touch to any outfit.
Check out these fringy looks.
The Olive Necklace has been my go to for fall. It has a great vintage vibe that I love. And surprisingly the color goes with so many things. Don't be afraid to add a tiny pop of a contrasting color to your outfit. It adds visual interest. Think about it this way. If you put olive on top of olive it tends to get lost. It looks so much better on top of a neutral color pallet, or if you are drawn to color like I am, on top of blue or a rust color would be beautiful too.
The Safari Necklace has been a customer fave this season. Animal prints are in, so pair an animal print and a fringe. Why not? It's reversible, with a beautiful carving on the other side.
How about this Ultra Vibrant Necklace with just a little touch of fringe. I get so many compliments when I wear this. Plus you get a lot of bang for your buck with this one. The bracelet can attach to the necklace to lengthen it. The fringe can be removed, worn on the necklace or on the bracelet. Plus is can be worn long or as short as a choker for endless options. My favorite part about this one is the stones. The hematite plating highlight the aurora borealis crystals beautifully, and they catch the light just perfectly to give your black more visual interest.
How about you, have you ventured out into the fringe trend yet?
To see more of these and other looks check out our website @ premierdesigns.com/brookewoodward As always your purchases directly support our small business and our family, and we so appreciate you! We are happy to answer questions and service you in any way that we can! If you'd like to see anything in person, simply message me through my website for more information.
Happy FriYAY!
Brooke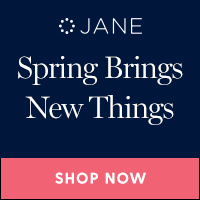 Sharing is Caring! If you've enjoyed today's post, I'd be so grateful if you would share it with your friends. Thank you!