*This post may contain Affiliate links. I may receive a small commission, at no cost to you, if you choose to purchase through these links. Thanks, Friends!*
Bryce climbed in the car full of energy after a fun-filled day at mother's morning out. I smiled as his teachers loaded him into the backseat of my SUV. I pulled into the "buckle-up" spot, but before I could park, Bryce had already climbed into the 3rd row seat…sitting mischievously next to his sick brother.
I sighed.

The rain was coming down outside, and I had to catch the little booger to get him buckled into his car seat.
I pulled on my raincoat, and slowly dragged myself out of my nice warm nest and into the frigid air.

I hoisted my five foot frame up onto the running board, and climbed into the back seat trying my best to reach him in the 3

rd

row. He smiled and laughed at me climbing around like a monkey.
His brother sat beside him, headache and fever, energy completely gone, but managed a smile at the sight of Mommy chasing Bryce.
I gave him a stern look, "Bryce, come here. It's time to get in your car seat, so we can go home."
He closed his eyes and covered them with his fat little hands.
I laughed to myself as I lunged back farther to catch my little monster.

He kicked and screamed and squirmed, trying every trick in the book not to be buckled into his seat.

Finally, I wiped the sweat from my brow, and blew a wisp of hair out of my face… I had him.
The sight of him covering his eyes still lingers at the end of the day…
The number of times I have wanted to just simply cover my eyes today…
In the words of Alexander, it has been a "terrible, horrible, no good, very bad day."
To preserve the dignity and privacy of my children, I won't go into specific detail, but it's been one of those days when you simply realize that being a parent is tough.

I would be easier to close my eyes, like Bryce, and wait for it to be over.

Can someone else with more wisdom and patience come and raise them, and then I'll just get them at the end?
I had one child sick today, and I will have to say that the highlight of my day was sitting down and playing checkers with him.
I ended my day up at the school in zero makeup, wearing my lovely yoga pants, with a crazed look on my face… trying to teach another child a lesson, only to learn that the one lesson I thought I was teaching was only half the battle…we had more lessons to face…
and more parenting moments still ahead for the rest of the evening…
I believe that being a parent is a blessing, yes. I absolutely love being a mom, and would not trade the silly smiles and sweet hugs for anything.

But there are days, when you have to do the tough work of parenting, and by the end of the day, you simply find yourself weary…wanting to cover your eyes with your hands and cry…wondering…Am I doing it right?

What am I doing?
I want to build great character in my children.

I love them so much, and want what is best for them.

That takes painful lessons at times in the safety of our home and the safety-net of childhood.

It leaves parents at the end of the day feeling exhausted…
Closing our eyes and covering them with our hands, lifting our hearts up to God in prayer…
I cannot do this. Please help me. Please give me wisdom.
That God will grab hold of their little hearts and minds and grow them into wonderful young men and woman with strong and honorable character…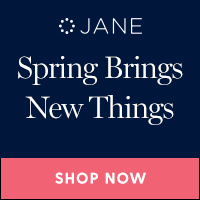 Sharing is Caring! If you've enjoyed today's post, I'd be so grateful if you would share it with your friends. Thank you!