*This post may contain Affiliate links. I may receive a small commission, at no cost to you, if you choose to purchase through these links. Thanks, Friends!*
Hotdogs for sale.
$.50
This morning was going great until my very adorable brown-eyed boy walked down the stairs and said, "Mom, I have a hypothesis…" When your 11-year-old says he has a hypothesis on a Monday morning, flashbacks of middle school science come screaming through your brain so fast it takes your breath away. Where am I? The twilight zone? Did my kid really just tell me he has a hypothesis BEFORE 7am?
Yes. Yes he did.
People, I don't drink coffee. And I don't drink alcohol. I can't stand the taste of either one, but the way this morning has played out so far…I think I might need a double shot of espresso with a shot of tequila mixed in… I mean, Is that a thing? To help you understand where I'm coming from even more, and just go ahead and laugh at me all day long, let me paint you a picture. When on a cruise, I like frozen drinks. To the point that I've learned some of the names of the frozen yumminess that I love, so that the waiters will stop looking at me and saying, "Oh, you want a slushy?" Insert eye roll here. Virgin Strawberry Daiquiri? Yes, Please. Virgin Pina Colada? Yum! Recently I learned that if you put that together, it's called a Virgin Miami Vice! Oh my word! Stick me in the middle of the ocean with a book right now, and I'll drink those things all the live long day! And it KILLS coach because since I drink them virgin, I literally CAN drink them all day, but they cost the same amount…with or without the alcohol. So…I asked my friend one fine day…hmmmm…I wonder what a virgin tequila sunrise would taste like? She about peed her pants laughing at me so hard. I looked at her confused not understanding why everyone she told that to also started laughing, and I suddenly became the funniest thing on the cruise ship. She looked at me like I was a sweet little 10-year-old…"Brooke, PLEASE don't EVER order a virgin tequila sunrise!" I asked innocently, "Um. Ok. But why?" It took all of her might to muster up enough breath to stop laughing to tell me, "Because that's just orange juice." I smiled, grabbed all of my dignity and held my head high, "Well, then. I'd love it!"
So there you have it folks. I'm clueless when it comes to alcohol. And just as clueless when it comes to coffee. But there are days where you wonder… I'm thinking a LOT of caffeine would at least help. Right? Surely! But alas. I don't know. So here I am struggle bussing along with chocolate and ever-growing thighs to show for it.
So back to my 11-year-old's hypothesis. I have no clue what it was. Y'all, I'm terrible. Seriously. Because I blanked out and was transplanted back to 1980 something briefly until I heard the word, "Pee." Then, Snap! I'm back in the year 2019, "WHAT! There's What!?" He muttered "something something" about his hypothesis and the dog and his foot getting wet, then I heard it again, "Pee." I blinked and asked, "Wait. Are you trying to tell me that the dog peed on your bean bag?" He again continued his very long sciency explanation and started about cats and his blanket, and I looked at the time, the window, the 2 littles still eating breakfast and flipped into crisis management mom as I looked at the 2 littles, "I need both of your eyes looking out the window for the bus while I go upstairs and help your brother. Do you understand?" 2 adorable blonde heads bobbed up and down as I charged up the stairs.
We could probably stop here and you could guess the rest of my morning. And you'd be right.
Yes, I stomped up the stairs, discovered that one or more of my trashy animals (don't judge me right now) used my son's bean bag as a toilet at some point. And this isn't the first time this has happened! We had to throw away our other bean bag about a month ago because the new puppy has terrorized one of our cats so much that she refused to use her litter box and thought the bean bag made a great alternative. Y'all I'm about to throw all of these animals out of my house! Oh my word. They are driving me crazy! I quickly grabbed the soiled items, and walked back downstairs only to see a giant bus sitting outside my door.
Do you remember those 2 cute blonde-haired children? Yeah. They weren't on it. They weren't even looking out the window. Never did they yell, "Mom, Bus is here!" Nothing. They were too busy playing.
I jumped out of my house and flagged down the bus all while yelling at the kids to, "RUN! RUN RUN!!!! The BUS IS HERE!!!!" The bus driver saw me and all the of the little children on the bus saw me. My children came running out the door and the bus drove away. Without them. Leaving foster love screaming on the porch. Because missing a bus isn't something that a kid from a hard place handles well.
So insert trauma tantrum handling here. And who says cats aren't smart? They both chose that moment to flee the house. Because who wouldn't?
Can I?
Probably not a good idea.
So I got foster love settled best I could, and then my 9 year old started yelling, "Do you even understand!? Now I'm going to miss my fieldtrip that I've been waiting my whole life for!?" And then foster love remembered, "I have a field trip too! I'm going to miss my fieldtrip????"
More crying….
Ok. Really? Your whole life? Do I need all of this drama right now? Weren't BOTH of you supposed to be watching for the bus? Didn't I ask 2 children to have eyes out the window while I was checking on your brother's very important hypothesis? Isn't that 4 eyeballs? Who wasn't watching for the GINORMOUS BUS that literally passes our house, turns around in the cul-de-sac and then parks right in front of our house. That's like a gazillion chances to see the bus. We wait for it from INSIDE our house! It's pretty hard to miss.
Because it's so hard to miss, I never actually drive my children to school. Like never, so I don't even know school hours. Yes, I have 5 children and have no clue when drop off time is. That's sad. So now, I'm running around trying to find the car pool times and map, running downstairs to yell at my high-schooler, "YOU CANNOT go back to sleep! You have to be on top of it this morning. You CANNOT forget things. I NEED you to pay attention to the clock and make it to the bus on time because I have to drive your siblings to school so they don't miss a field trip." Thankfully, one of us was a responsible human this morning, and it was my 15 year old son. That may be the only time in history a mom types that sentence, so let's enjoy this moment. Ok. Moment over.
Everyone made it out the door. With all the things. And hopefully made it to all the fieldtrips. As far as I know.
I regrouped. Took a deep breath and restarted my day.
I let the dog out of her crate, fed her, tried to do some housework with her inside, but oh my word. Can we say destructive puppy? So I let her outside, so I could get some things done in peace.
As I was unloading the dishwasher I opened the cabinet and found this.
My precious 9-year-old. My heart immediately melted into a million pieces. Because y'all that sweet boy.
I looked out the window and saw that his crazy puppy was playing. I smiled and walked over to let her inside. As I neared the door, she looked up at me and I screamed.
We will just say she was "playing" with a new "friend." We will call him Alvin. Or we could call him Simon or Theodore. Any of those names would work if you get my drift.
But poor Alvin no longer had a head. She had relieved him of his head. And there was all the blood. I about died.
So seriously. Cute or not. I'll give you $.50 to take this hotdog.
Hugs,
Brooke
(Disclaimer: No animals were harmed in the making of this blog. Well, a chipmunk may or may not have been harmed, but I cried and mourned deeply over his little head and was profoundly disgusted by the dog's actions. Oh, and I cannot actually sell or give away the dog, or I will be disowned by my family. Sorry about that. Really, I am. Really.)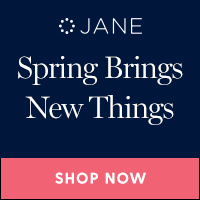 Sharing is Caring! If you've enjoyed today's post, I'd be so grateful if you would share it with your friends. Thank you!