*This post may contain Affiliate links. I may receive a small commission, at no cost to you, if you choose to purchase through these links. Thanks, Friends!*
Lent. What is it? Why do we practice it? I grew up in a church that did not practice lent. And for the record, the church that I grew up in was AMAZING! I learned and grew so much in my teenage years because of God moving in that church.
But, as an adult, God brought us to a church (same denomination by the way) that follows a liturgical calendar. A liturgical calendar? I didn't even know there was such a thing. I'm learning so much and growing in my faith here too. Both churches have molded and shaped me, and God continues to pull me out of my comfort zone to mold and shape me even more.
I experienced Ash Wednesday and lent for the first time as an adult. And to say it was emotional and humbling for me is an understatement. Lent prepares our hearts for Easter…and when you truly understand that…it is a beautiful tradition that has become very precious to me.
I did a deep-dive bible study into lent last week to help prepare my heart and to truly understand. I came across 2 great resources. If you'd like to understand lent better, click on these articles, here and here. I loved that both articles pointed me to the same verses, and during our Ash Wednesday service at church. Guess which verses our pastor focused on?
Don't you just love how God works?
I have been talking with my teens and Coach this week about Lent, but have a had a hard time with how to explain it to my 3 younger children, so they'd understand. Littles are too young to fast. Plus, any type of food deprivation is not an option when trying to help a little from a hard place to heal and trust again.
So what do you do? How do you teach lent to a child from a hard place? How do you explain it to those too young to really understand?
My friend, who is also an adoptive mom, shared a link on Facebook about how she planned to teach the true meaning of lent to her littles by using "The Fruit of the Spirit Jar." My heart soared. God was working and moving…
I opened the link and laughed. I love this mama's honesty and heart. And I really love this idea!


I'm super excited about our own Fruit of the Spirit Jar, and to see how God works in the hearts of our precious little ones… And for that matter, in my own heart…
I simply used paint markers to create our version of "The Fruit of the Spirit Jar." Click here for details on how to create your own.
We sat down after dinner last night, and I walked through what it means, and how it works. It was so precious to hear which "fruit" each child plans to work on today and to see them being kind and loving to one another…well, for now anyway…
I encourage you to try it right along with me and let me know how it's going!
Hugs,
Brooke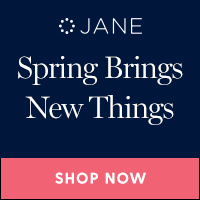 Sharing is Caring! If you've enjoyed today's post, I'd be so grateful if you would share it with your friends. Thank you!