*This post may contain Affiliate links. I may receive a small commission, at no cost to you, if you choose to purchase through these links. Thanks, Friends!*
Bryce turned 4 this week.
My last little one…
Griffin looked at me and said, "Mom, we need some more babies around here."
I looked at him in complete shock, "Well, buddy this mama is too old for any more babies."
He shook his head adamantly, "Mom, you know that lady in the bible?  Well, she had a baby when she was like 100, so you can have lots more!"
Just the thought of that makes me tired.
I asked Bryce what he wanted to do for his birthday.  He responded thoughtfully, "How 'bout a Pluto cake and a Paw Patrol Cake!"
Obviously my boy loves cake!
In honor of his best friend Pluto, and in the words of P.D. Eastman, we had a "Dog Party."
The kids came in, and were greeted by a sign that said, "Adopt a Puppy."
I had to clarify that a little bit with parents. Some looked afraid…like they were going to go home with a real puppy.
I enlisted the help of my 13 year old and her friends.
Grace was "Doc McStuffins." She dressed in my lab coat and stethoscope and gave the dogs a checkup.  Then, her friend Caitlin helped them name their dogs and make a  collar and name tag.
They could give them a bubble bath while they waited.
Grace's other best friend, Grace, helped the kids decorate a dog bed.
For these, I found some plain food baskets at Hobby Lobby and some foam stickers.  I also found some fleece fabric and just cut it into squares for the blankets.
My niece, Kayla, was a great face painter. I think she's been recruited to paint faces at the next party.
We had lots of yummy food.
I saw a cute picture of "Dalmatian Dip" on Pinterest, but there wasn't a recipe, so I created my own.
Mix together 2 cups powdered sugar, 8 oz cream cheese, 1/4 tsp vanilla, 1/2 cup cool whip and semi sweet chocolate chips, as many as you want.
We also had hot dogs and chili.  Griffin was horrified that we were serving hot dogs at a dog party. Good point.
It was a fun day. Can't believe my little buddy is already 4!
Brooke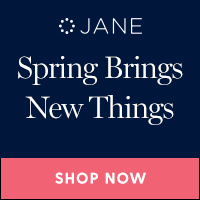 Sharing is Caring! If you've enjoyed today's post, I'd be so grateful if you would share it with your friends. Thank you!