*This post may contain Affiliate links. I may receive a small commission, at no cost to you, if you choose to purchase through these links. Thanks, Friends!*
Sitting at dinner last night my 6-year-old piped up, 'Hey Mom, you need to sing on TV."  I looked over at her confused, "What?"  She smiled and repeated herself, 'You need to sing on the TV."  The boys chimed in, 'Yeah mom!"  One of the boys added, "Yeah!  You'd be like Dolly Parton."
Um.
Let's just let that sink in a moment.
The child that spoke that out loud is in Middle school. And he's a boy.  A middle school boy said that his mom would be like Dolly Parton.
This is the same boy who had to have his eyeballs mopped up off the floor last week after watching Carrie Underwood Sing "Waiting all day for Sunday Night."
So when he says I'd be like Dolly Parton…What does that mean exactly?
Should I be concerned?
Probably not.
For one thing.  Me and Dolly…Well….
Let's just say I don't "measure up" to Dolly if you get my drift. Maybe when she was like 5 and her Mama made her that Coat of Many Colors; maybe then I could have shared that coat with Dolly and it would have fit…like when she was 5, and I was a grown woman. But now? Yeah, no.
He might have meant that I'm old.  I'm guessing that's more along the lines of where he was going.   Like as in I was born in the 1900's like Dolly because you know that's what he likes to say, "Hey mom, weren't you born in like the 1900's or something?"  Yeah, bud. I was born in the 1900's or something.  Good grief!
Because he's also the same kid that asked,  "How old is she, Mom?"  And, "Wait, you can get surgery to make you look young when you're old?"  And "How much surgery did she have to make her look like that?"  Over and over and over again while we watched the Dolly Parton special the other night as I shushed him the entire time trying to sing along.  Laud have mercy, kid. What am I going to do with you?
But then my 6-year-old came to the rescue as my mouth was on the floor, and I was trying to figure out what on earth I should think about my middle-school son comparing me to Dolly Parton, "Yeah mom, Because you can sing like Dolly!  You need to be on the TV too!"
Now I don't know about that, but I'm thankful for kids that think I hung the moon even if their ears need to be cleaned out, so they can hear properly.
And just a few things to set the record straight…
First of all, I love Dolly.  And yes, I was born in the 1900's, but not quite the same 1900's as Dolly Parton. I do not wear the same size as Dolly, unfortunately. Not even close, dang it.   And I have not, nor will I ever be on any singing competitions or sing on TV because well, yeah, they'd kick me off the stage.   But I'll sing all day long for my sweet babies that love me and that I love so….
And if they think I sound good enough to be on TV…then maybe I'll wait a few days before I clean out their ears…
Xo,
Brooke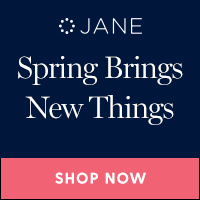 Sharing is Caring! If you've enjoyed today's post, I'd be so grateful if you would share it with your friends. Thank you!