*This post may contain Affiliate links. I may receive a small commission, at no cost to you, if you choose to purchase through these links. Thanks, Friends!*
This Fashion Friday edition is brought to you by my current foster love….
One day this summer Little Miss looked at me and said, "I'm not going to call you Ms. Brooke anymore. I'm going to call you my Llama Mama!" She giggled her sweet little giggles and cracked herself up and couldn't stop laughing. Laughter of course, being contagious, had me in tears too, so I posted this cute pic to social media.
Now, I see llamas everywhere!  Llamas on my phone?  Check.
Adorable crochet llama from a sweet friend?  Check.
"No Drama Llama" blanket for sweet foster love?  Yes! Yes, and a laughing yes as I bought it for her!  She cracked up after we read "Llama Llama Red Pajama" together at bedtime, and I snuggled the blanket around her and reminded her that there's "no drama for my sweet little llama because llama mama was tired and going to bed too!"
My sis-in-love surprised me with this cute llama mama shirt, and I love it!
Graphic tee's are very "on trend" right now. They are also fun and just make me smile!
A little confession time….Lately I've been allergic to pants.  True Story.  I've run through the drive-through and brought home way too many $5 pizzas since we've had foster love.  And since I've hit 40 (and all the numbers before it) all the food seems to land on my hips faster than it did before.  So…I now wear leggings way too much.
Now don't freak out on me.  I'm still a strong believer that "leggings are NOT pants," so I had to buy one of these fantastic little wonders…a shirt extender. What!?  They're a great price too through Jane.com and have different options.  These things are AMAZING!  It allows me to turn my graphic tees into tunics!  I have them in all the colors, so I can make sure all of my "junk" is covered if you know what I mean…
Public service announcement:  Make sure that all the "business in the front" and "all the party in the back" (or would it be the other way around?)  is completely covered if you wear leggings instead of pants, please and thank you. For. The. Love. (Unless you are actually doing yoga in your yoga pants or working out in your workout leggings. Then you get a pass.)
Add a cute layering piece to give your outfit dimension and texture. I chose a pink cardigan because it was a cold and rainy day.
Then add accessories to make it fun and pull the look together!
Suddenly, borderline pajamas = cute outfit.  It's AMAZING!!!!
Here are some more cute looks to inspire you.
Do you love the graphic tee look too?
You can find all of the jewelry in these looks here.
www.premierdesigns.com/brookewoodward
-Brooke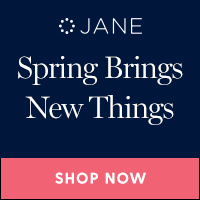 Sharing is Caring! If you've enjoyed today's post, I'd be so grateful if you would share it with your friends. Thank you!