*This post may contain Affiliate links. I may receive a small commission, at no cost to you, if you choose to purchase through these links. Thanks, Friends!*
For Halloween this year, Grace wanted to dress in something that coordinated with Bryce.
I smiled. What a sweetie!
I asked Grace, "What about a minion costume?"
She loved the idea!
I headed to Hobby Lobby for some yellow shirts and construction worker hats, and surprised Bryce with my great idea thinking he would LOVE it.
He looked at me quite upset, "I don't want to be dat! I want to be Pwuto!"
Pluto? How on earth am I supposed to make a giant dog costume without pulling out all of my hair?
For days, I tried to convince him how awesome it would be to be a minion.
For days, he held his ground, stubborn as an adorable mule, "Gwacie can be a Be-do (AKA minion). I want to be Pwuto. You make me a Pwuto costume? Pwease mom, Pwease???"
How do I say no to this face?"
Not to mention the fact that Pluto has been his best friend since he was a baby.
An idea began to take shape in my head. He can wear the yellow "minion" shirt, and I'll turn the construction worker hat into a Pluto head.
I called Shannon, my wonderfully creative best friend, to see what she thought.
She sounded excited, so I knew I must be on the right track. "There are some really fat pipe cleaners that you can use for a tail at Hobby Lobby!"
So, I jumped in my car and headed back to the Hobby Lobby, my home away from home.
To make his head and ears, I used black felt, black pipe cleaners, hot glue and a yellow construction worker hat.
I found this one at Party City. It has adjustable Velcro on the inside, so it fits a preschooler's head nicely.
I cut out the shape of ears with the felt, and glued pipe cleaners to the back, so that I could shape them and they wouldn't just be flopping in the wind.
For his collar, I used green felt, white foamies, a sharpie (or black stick-on letters), and Velcro.
I cut the green felt to make a collar, and hot-glued the Velcro to secure it in the back.
Using a cup, I drew a circle on the foamy and cut it out. Added the letters: P L U T O
Hot-glued it to the green felt.
And you now have a collar.
For the tail. I took Shannon's advice, and found these enormous pipe cleaners at Hobby Lobby. Unfortunately, they did not have any black ones, so I simply glued black felt around the pipe cleaner.
Add a yellow sweat suit, if you can find one.
If you can't, a yellow shirt will work perfectly.
Look! It's Pluto!
And his big sister, Minnie Mouse!
And let's not forget his brothers, Willie and Si Robertson.
-Brooke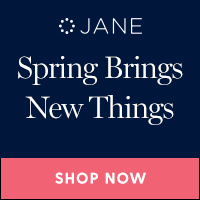 Sharing is Caring! If you've enjoyed today's post, I'd be so grateful if you would share it with your friends. Thank you!