*This post may contain Affiliate links. I may receive a small commission, at no cost to you, if you choose to purchase through these links. Thanks, Friends!*
Coach walked in as I was working on my laptop, "OK, I know you're busy, but just one quick story.  You know how bucks…"
Um…stop right there. No, I don't know how bucks do anything. I don't like hunting stories. I don't want to hear about how their nasty glands do whatever they do during the rut.  I don't like that my 6-year-old disguised her cute little turkey project as a hunter and was super proud. I don't like that she knows what a deer scrape looks like and that all of my kids think it's awesome to go to the deer processor. Gross. Gross. Gross. Just no.
He continued, "They can lock antlers and die a long slow death."
I thought, "Kind of like I'm doing right now listening to this story."
My 15-year-old looked at me and laughed.  I flinched. Yikes, I think I just said that out loud.
I humored Coach and let him finish his horrid story about 2 bucks fighting it out 'til the death and almost drowning in a stream until a mighty hunter stepped in and saved the day by lopping off their antlers. Um yeah.  Saved that day until their antlers grow back and then he kills them the next year!!!!  I mean, y'all, really?!  Is this what happens after 20 years of marriage?  Your spouse forgets that you cannot stomach hunting stories, but doesn't care and tells them to you anyway?  Oh wait, He's done this since year one.  What did I get myself in to?  Help!
He's literally about to drive me coo coo.  Can you hear that clock?
I think I am losing my mind!
Normally by this time of year, he's already killed a few deer and our freezer is full, but as of today his deer count is zero.  A big fat zero, and he's making me nuts!!!!!!!!
Oh my word. It's all he talks about.
Every waking moment is spent in the woods.
When he comes out empty- handed, he walks in the house, throws his hands up in the air, and yells, "We are going to starve this winter!!!!"
What!?  Are you serious?  This is 2019.  We live within 5 minutes of three grocery stores.  Three, coach. 3.  And not only that, but he will probably die when he reads this, so don't tell him.  But I am currently having this week's grocery ordered delivered to our house.  Yes, delivered. Because not only do we live in the year 2019 where there are grocery stores a plenty, but it's also pouring down rain and freezing, and I just want to stay in my flannel pajamas and work from my warm and cozy house. Plus this southern girl's bones are shivering and her teeth won't stop chattering, so if I don't have to go anywhere, then please sign me up!   I don't know what the actual temperature is, but being that there's not snow or ice out there, I'm guessing it's not technically "freezing," so just humor me.  I'm not made for winter. I'm made for all of the versions of summer that we have down here thank you very much…and when our fall/winter comes, and it gets coldish, then let me use my hoodie as a coat and I'm a happy camper. But when I have to get out an actual coat, no. Just no.
Ok…Where was I? Oh yes. Coach and his hunting obsession…
I prefer my meat to come from the grocery store…You know, where it's supposed to come from…all nice and tidy-like.  But I'm a good wifey and cook Coach's disgusting deer meat for him, so he can grunt and beat his chest and know he's provided for his family.  And I eat it too…until the kids start asking, "Hey mom, is this my deer or Dad's deer?"  Or "Hey mom, do you know that when you shoot a deer…."  Ugh!  No no no!  That's when I start to push my plate away and leave the table and vow to become a vegetarian…all except for the part where meat tastes so good as long as I don't think about where it comes from… So yeah. There's that…
Allegedly last weekend, he saw the big one!  He came inside so mad!  All the boys asked, "Dad, what happened!?"  Apparently this big buck snuck up behind him like a ninja and practically tapped him on the shoulder, put its fingers in its ears, stuck out its tongue and yelled "Na-Na-Na-Na-Boo-Boo!" because that's exactly what Coach described.  That afternoon, he stomped out to this hunting spot dragging what I imagined as a lawn chair behind him, and plopped it on the ground like a redneck.  "Um what about your deer stand?" I asked.  He wasn't playin', "That deer will walk right up this path straight for me and I'll be ready.  I don't need my deer stand."  Uh huh.  Ok.  You do that Coach. You do that.
No ninja buck.   All he saw was Wiley Coyote.
His sister bought me this shirt…
She knows.
She knows.
Meanwhile, we're back on the homestead starving over here eating beans and rice because Coach has failed to fill our freezer…
I might have to start trappin' rascals as foster love says…
Because y'all, the Bible says, "Man cannot live on bread alone…"
That may be a bit out of context…
But maybe I should go and rustle us up somethin' to eat just in case…
You know with those groceries that I just had delivered….
Xo,
Brooke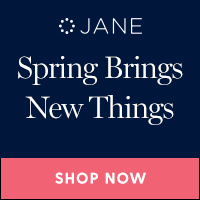 Sharing is Caring! If you've enjoyed today's post, I'd be so grateful if you would share it with your friends. Thank you!