*This post may contain Affiliate links. I may receive a small commission, at no cost to you, if you choose to purchase through these links. Thanks, Friends!*
I want to share with you one of my favorite organizing tools. It's my favorite because, one, I LOVE anything that helps organize our crazy blessed life. And, two, because it's just cute and makes me smile!
Coach made this board for me, and in my opinion, it was pretty easy to make. I mean, I just told him what I wanted, and voila, it appeared. And bonus, it was in my most favorite color. How awesome is that?
Now it did take him an entire year to start…
But we won't focus on that…
We will focus on the fact that it's just AWESOME!
It's an organize-whatever-I-need-to-organize-at-the-moment board. It's both magnetic and dry erase, and because we have a large family in a small space, Coach built it to fit on one of our small closet doors. I love love love it! Thanks, Coach.
It's already been a weekly calendar to try and help me remember which kid needs to be where and at what time. Because leaving kids places is frowned upon. But we now have an app for that. Because. Y'all, we have so many kids.
It's also been a chore chart for the kids. They loved that let me tell ya. I stopped that because the kid that I written down for dishes would be a football practice, or the one I had written down for cleaning the litter box had a migraine. It never seemed to work out the way I wanted it to. So chores work better in our house and for our family for me to say, "Hey B, I need you to come and load the dishwasher and when he's done, G, I need you to load it."
Currently it's a "reminder board" because…. For. The. love. The number of times I ask, "Did you brush your teeth?" and then after they nod yes, I add, "With toothpaste?" Is mind-boggling. And the number of times a child runs back upstairs to brush their teeth after I say "with toothpaste" makes me scratch my head. I mean really people? I don't get it.
I'm loving the reminder board version right now because I don't know about you, but does this happen at your house, specifically on church mornings? I'm not used to having someone here to actually help get kids ready on most mornings, and I should just learn by now that I don't really actually have anyone else helping me. What I actually have is just another giant kid. Because really. Here's what happens. Coach gets ready in like 10 minutes because he's a guy, so… Then he goes downstairs to get breakfast for the kids while I'm getting ready. I get myself ready and all the hair in the house that needs fixing fixed. I come downstairs to find all of the children doing absolutely nothing, but playing on their phones or watching sport center, the big one included. I'm looking at you, Coach. I'm looking at you. But they are all like, "What? I'm ready. I'm waiting on you." Uh huh, I say. Meanwhile I look around the room and see a bunch of stinky shoe-less feet, and the 8-year-old wearing flip flops and shorts on a cold winter day. Then I start asking all the questions, "Did you brush your teeth? Did you use toothpaste? Did you remember your deodorant? Did you take your medicine? Whose cereal bowl is this?" Then boys start running around the house in a panic. "Mom, I can't find my shoes! Mom I didn't eat breakfast yet! Mom, I can't find my deodorant! But mom, I don't want to wear pants! MO-OMM!!!!" I give Coach the dagger eyes, and he says, "What!? I'm ready!"
Anyone else have that going on at your house, or is it just my house?
So the idea is to have all the things in my brain written down… you know…to help me help you. Right? So don't turn on the TV, or phones, or anything until EVERYONE and I mean EVERYONE has looked at that list. And Coach, for the love, please before turning on sport center ask each and every boy if they've done all the things. Or I might lose my mind. Again.
Will it work? Probably not. But it's a cute board anyway, and it makes me feel like I'm swimming in the right direction even if I'm really just swimming upstream.
Meanwhile… it always has our menu for the week at the bottom. You know, so they can go ahead and complain about dinner in advance, and at least I don't have to answer, "What's for dinner 45 times." I just point to the board.
If you want to make this super awesome board, here's what Coach says you need:
A piece of sheet metal from the HVAC section
Tin snips (to cut the sheet metal apparently. I had no clue that was a thing.)
1×3 Lumber- He bought the cheapest one that can be painted (shocker)
Backer board- thin piece of plywood
Liquid nails
Instructions:
Decide where you want your board and measure.
Cut the plywood to size.
Cut the tin to fit the plywood. Use liquid nails to glue those 2 together.
Cut the 4 pieces of wood to make the border. Paint them color of your choice and let them dry. Use liquid nails to affix the wood to the sheet metal.
He put heavy objects (AKA Paint cans) all along the edges to hold it together to allow it to dry. If you have a nice set of clamps that would work much better.
I made cute magnets out of different odds and ends from the scrap book section of Hobby Lobby and some scrabble letters I found at the local antique shop.
Coach hung it up, and yay! A cute organize-whatever -you-need-to-organize board! I love it!
Xo,
Brooke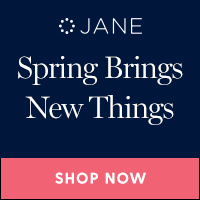 Sharing is Caring! If you've enjoyed today's post, I'd be so grateful if you would share it with your friends. Thank you!