*This post may contain Affiliate links. I may receive a small commission, at no cost to you, if you choose to purchase through these links. Thanks, Friends!*
Tonight I sat in my chair…
Two boys snuggled on my lap…
Their blonde hair freshly washed, the smell of baby shampoo still lingering in the air…
Fresh vacuum lines on the carpet…
Big Brother and sister on the couch laughing…
Coach half asleep in his chair…
I closed my eyes taking in the moment…
Imprinting it deep into my memory….
Hoping it would last forever…
Knowing, that in this busy world, these precious moments don't come as often as we would like…
Last night, Coach headed off to meet with a friend for a little accountability time. I was glad, knowing it's a good thing for them both.
I had things under control.

No problem.
I had a great healthy dinner planned, but as dinner time neared, I was too exhausted to cook.

I drudged into the kitchen to begin preparing, just as Bryce started screaming for my attention.

Awake from his nice long nap.

Griffin ran up to keep him company, just as I finished up prepping the chicken.
Once I let the monkey out of his corral, it was like the bottom fell out of a heavy rain cloud.

He was a ball full of energy ready to 'help' me cook….pulling chairs and stools and whatever he could find over to the stove.

Sticking his hands up high trying to grab whatever was in reach. It was exhausting just trying to keep the boy safe while I cooked. Grace was in tears with her mounds of homework, so I certainly did not want to disturb her, though she would have been happy to have helped.

He had no interest in playing with his brothers. He only wanted to 'play' in the kitchen with me.
I carried him downstairs, along with his canine brother to play with Griffin and Brady, so I could finish boiling the potatoes safely.

Moments later Griffin came running upstairs, "Mom!

Petey just ate all of the popcorn bags, and something else, but I don't know what it is."
He continued, "Mo-om.

How long is dinner going to take?

I'm starving."
Again, I sighed, "Griffin, I promise. You are not starving. You are simply hungry and dinner will be done as soon as I am finished.

Now please go back downstairs and play with Bryce, so he doesn't accidentally get cooked too."
He groaned, "But mo-om. I'm so hungry and what about Petey.

He made a huge mess!"
I looked at him tired, "Just throw it all away."
He argued, "But mom, don't you want to see what it is first?"
Sighing, I replied, "No, son. I do not.

If he chewed it, just throw it away.

I do not want to see it.

I am so tired of the dog destroying things.

Dinner is almost ready."
He turned, just as Bryce bounced back up the stairs and raced past me.
I continued readying dinner, happy that he was no longer trying to climb in the pot.
A few moments later, I realized he was a bit too quiet.

I drudged down the hall meeting his wide blue eyes looking up at me in the bathroom.

He began jabbering away and pointing to the toilet where he had been giving my nice hand towel a "bath"…in the toilet….
Yes, that's what happens when I try and keep the child alive.
I scooped him up and strapped him in his seat. He started demanding food.

I quickly got it on the table and called everyone to eat.
I ate without tasting, too tired to enjoy it.
After dinner, I walked downstairs to check out Petey's mess…A DVD, an entire pack of popcorn bags, something else plastic chewed to bits, and the metal tray from the popcorn machine all in the trashcan…My shoulders slumped. I sighed and slowly walked over to grab the vacuum as I watched my 2 year old climb onto the couch and begin jumping up and down, "Mom! Watch!

Jump! Jump! Jump!"
I sat him down, "Yes, I see. Jump Jump.

Let's sit down please."
His blue eyes turned stormy, "NO!" as he crossed his arms.
I walked closer to him, "Bryce Christopher. Do NOT tell Mommy NO!

You sit down right now."
Thankfully he complied still wearing his angry eyes.
I vacuumed up the plastic shards wondering when the dog's intestines were going to burst, then headed up to clean the make-shift bathtub….
Bryce climbed on the kitchen table grabbing the salt and pepper…I scooped him up, "Ok. It's bedtime for you little one."
Once I had all 4 of my monkeys tucked into their warm beds, I finished cleaning up from dinner.

Coach walked in the door.

He hugged me and asked, "Hey babe. How was your evening?

Were the kids good?"
These are typical evenings for many parents, and I am just one of the many. Most days are exhausting…hard to see the beauty of being a parent through the tears…hard to see the beauty in those we love through our overwhelming exhaustion…just trying to make it until bedtime…
But then those wonderful moments come when our children snuggle up to us, and our hearts warm through that fog…those sweet blue eyes pierce through the drudgery of the day….laughter rings out in our homes and all is set right again…
And we wake up and do it all over again…
Hoping for another moment…
When my 4 year old puts his arms around my waist, and says, "Mommy, You are so soft and comfortable.

I love you so much."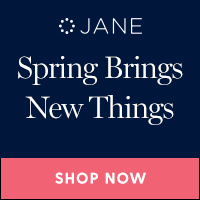 Sharing is Caring! If you've enjoyed today's post, I'd be so grateful if you would share it with your friends. Thank you!