*This post may contain Affiliate links. I may receive a small commission, at no cost to you, if you choose to purchase through these links. Thanks, Friends!*
There's nothing like that moment when you are singing happily in your sleep, and the alarm goes off…

In a different key.
Piercing the darkness with its off-key shrills, clearly not hearing the music in your head….

 
I roll over, and smash my phone desperately trying to remember the song in my head.
I peek my head out of the covers unwelcomed by the bone-chilling morning air.

 
The treadmill calls… Breakfast calls… Children call…

 

The dishes call…

 
I cover my ears trying hard to hear the music.

 
Then my spirit begins to brighten…
And again music wells up in my heart as I remember a different song…
As God gently speaks to my heart…
Reminding me…
Thankful for this life that God has blessed me with…
My 4 beautiful children and my sweet husband…
I roll out of bed, still tired…still a bit foggy…
But with a new music in my heart gently leading me towards another day…
Of trying to make a difference…of trying to make someone smile…of loving those around me…
Of living life the way God created me to be….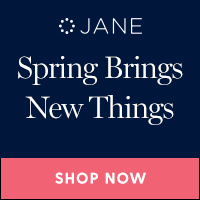 Sharing is Caring! If you've enjoyed today's post, I'd be so grateful if you would share it with your friends. Thank you!