*This post may contain Affiliate links. I may receive a small commission, at no cost to you, if you choose to purchase through these links. Thanks, Friends!*
I was infected with the "organization bug" recently and got a hold of a label maker.
Found some Chevron bins.
Bought them all, of course. Every Pantry needs a little Chevron.
Cleaned out my nasty pantry.
And went "label-maker-crazy."  Well, actually my "mini-me" daughter made all of the labels. Love her!
Created a "lunch zone."
Organized our water bottles thanks to my best friend, Shannon, for this tip.  I now have shoe organizers over every closet door in my house.  I got a little carried away, but it's an awesome idea!
This is one of my favorite spots…
I use the Calendar as a "Menu Planner" each week. My sis-in-law made the cute Birthday board for me for Christmas.  Thanks, April!
And now to keep it this way…
Brooke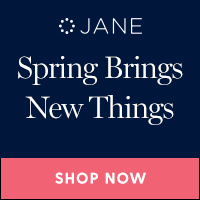 Sharing is Caring! If you've enjoyed today's post, I'd be so grateful if you would share it with your friends. Thank you!