*This post may contain Affiliate links. I may receive a small commission, at no cost to you, if you choose to purchase through these links. Thanks, Friends!*
The last couple of years, I have been running ragged trying to keep up with 4 kids in 4 different schools all on different schedules.
My kids often ask, "Why don't we (fill in the blank with something fun) anymore?"
As a mom just trying to do my best, I feel SOOOO guilty when I hear that and just want to snap and say, "Because I'm doing my best keeping up with all of you!!! Ahhhh!!!!"
But I refrain from saying that…
Well, I try to…
Most of the time…
So this past week, I really wanted to do something special for them.
They have been great at helping me around the house since it's football season, and Coach is gone more than we like.
I also didn't really want to cook dinner.
So…it completely made sense to combine dinner, capes, and desserts…right?
Of course.
A "Tea Party"… that's what's for dinner.
I got out my grandmother's good china, lit some candles, and set out some mini desserts curtesy of Publix.
I whipped up my specialty, pizza toast.
And dinner was served.
I simply needed kids and fun.
So I rounded them up, and told them to choose one stuffed friend to bring to dinner. Also, a mask, cape, or hat was mandatory at the table tonight.
We had a blast.
And a simple and fun Friday night dinner!
Even Petey, AKA Peter Parker, got all dressed up for the occasion.
Pizza Toast:
Hamburger Buns (or any type of bread that you have on hand)
Pizza sauce
Mozzarella
Pepperoni
 Directions:
Spoon pizza sauce onto the bread.
Top with mozzarella and pepperoni.
Broil for just a couple of minutes until the cheese is melted.
(Literally around 2 minutes, or you will end up with my other specialty…burnt pizza toast)
Wa-la! Dinner… or breakfast… or lunch… is served!
Tea party dinner rules:  Eat whatever you want in whatever order you want it, so yes, you can have dessert first.  Why not?
Enjoy!
Brooke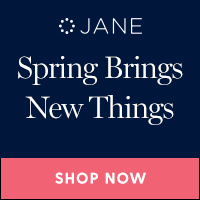 Sharing is Caring! If you've enjoyed today's post, I'd be so grateful if you would share it with your friends. Thank you!