*This post may contain Affiliate links. I may receive a small commission, at no cost to you, if you choose to purchase through these links. Thanks, Friends!*
Right now, as I write this, I should be getting ready for court.
And there's no other way to say it. Court days suck. They suck in all meaning of the word. They suck the life out of my entire being. They kill my soul. It's mentally draining and emotionally exhausting. You hear things you want to un-hear and see things that sometimes make you sick. I curl up and just want to be left alone for the remainder of the day, but I'm a mom to five children, and I can't do that. So I go through the next day or 2 after court like the walking dead. It's not good.
I'm also terrible at asking for help. So there's that. But let me just put this out there for every foster mom like me that's so crazy busy and just flying through life trying to hold it together in front of, not only her children, but also, in front of the scrutiny of eyes judging every moment of parenting when you are the one sacrificing for these children, yet you are also the one that has to live up to a ridiculous amount of scrutiny under a microscope….For these parents life sometimes looks great. You may think they are saints, or amazing, or whatever, but I promise you, that on court days they are falling apart. Because court days suck.
So if you know a foster family, find out when court days are and take them dinner, or offer to pick up all of their kids and watch them for the evening, so they can cry and process afterwards. Because court sucks the life out of those parents so much that lifting their heads at the end of those days to feed their children seems like running a marathon. They will never ask you for help because, for one, it's just part of the gig, and we are just running through life not thinking about these things….And many times court gets continued, and continued again…and again….and doesn't happen, so they would feel completely guilty about needing to cancel all the things…
Like me. Today.
Court is NOT happening. Again.
This is our 3rd continuation of a very important hearing. And my soul dies a little each time I get that news. You'd think there would be relief not to have to sit through an entire day of soul-crushing court, and there is a tiny little bit…not gonna lie. But for this case…for this little one…it just means more waiting…
You see…a date just came and went on the calendar…and to many it passed by without notice. We allowed it to pass without acknowledgment around here because we try to keep foster love feeling as much a "normal" child each and every day as we can. But the day came and it went, and we all felt it. We felt its enormity. The day marking 2 years. 2 years. In foster care.
2 years people.
That's 730 days, and now it's even more…
The enormity of that…
Many people say, "She's lucky to have you." And on so many levels my heart just breaks because to have us means to have a past that's completely shattered and broken. It means her looking at me with tears in her eyes and asking in the waiting, "Mommy, what if the judge says I can't live here and have to go and live with a stranger. It means that yesterday I packed her a lunch, and she was so excited and exclaimed, "Thank you, Mommy! How did you know this was my favorite thing?" I answered, "Because you're my baby, and I love you!" She suddenly frowned and became upset, "I'm NOT your baby! I'm my (family member's) baby!!!" Not skipping a beat I sadly replied, "Yes sweet girl you are, but you are also my baby."
Permanency.
That word is a word I've learned since being a foster mom and how important it is to kids. Permanency means that these kids are no longer afraid that someone will come and take them away from a bed, from a home, from safety, from security, from loved ones they've bonded with, in the middle of the night. Permanency means no longer being afraid of new adults they meet. Permanency means being more settled in school, in friendships, and in just being a kid because they know they have a HOME forever and always, and no one can or will take them from it. Can you imagine being 6 and your real and genuine fear is NOT the monster under your bed, but the judge saying you have to go and live with a stranger? Just think about that for a second. Think back to being 6, and truly being afraid of being ripped from people you love again, and having to go and live with strangers…again? How terrifying! And for her, "a stranger," the thing that terrifies her most, could be a relative she's never met, not exactly the stranger that you may be thinking of…
The word permanency is powerful and means EVERYTHING! It's a word we take for granted unless we are on the front line of foster care.
2+ years. 730+ days. It's monumental. It's overwhelming. And we are still waiting. On permanency. She's bonded fiercely. She's a part of us. A part of our family. She's our daughter, our sister, our little firecracker that we love unconditionally. Foster love wants to be a part of a "real family." She wants to feel safe and secure, so she can grow and feel free to love and be a normal kid.
And yet, we still wait.
On a system that is broken.
On a system where neither the kids nor foster families have many rights…
And it's not OK…
Not OK for these kids to have so little of a voice…
Not OK for these kids to be left in limbo for so long…
Yesterday, as I got news that court was continued, yet again. And we would be in the waiting, yet again for something that is unacceptable frankly, I was pretty upset. My agency social worker called to check on me, and just allowed me to vent for a few minutes.
She said, "Yes, Brooke. You are right, and that's why so many people leave or stay away from foster care. But these kids. This little girl. These innocent little people NEED people like you and like me willing to fight FOR them. Willing to get this upset for them and this mad for them and not give up because if not us then who? God is bigger than this. We will continue to pray and trust that He has a plan."
So we wait…We trust. We pray. And we wait.
Please pray for the half of a million of kids that are with us in the waiting. Because the waiting is hard. Waiting on family members to get things figured out. Waiting on permanency.
Pray that it happens sooner rather than later, and that God will cover the mistakes of adults in these innocent kids' lives.
Pray that more and more of God's children will step in and be His hands and feet and do His hard work here on this earth to be on the front line of foster care advocating for these innocent children.
Pray for wisdom and guidance and changes to law in a broken system where the church needs to step in and be the church.
And pray specifically for this little girl in our care…She's longing for permanency from the core of her being. Yes, she misses a very specific family member, but reunification with that person cannot happen. And if that cannot happen, her wish is to stay here. To stay with us where she has been for over 2 years healing and knowing she is safe and loved unconditionally…
Blessings,
Brooke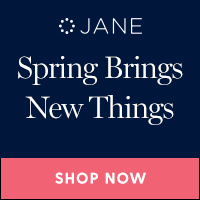 Sharing is Caring! If you've enjoyed today's post, I'd be so grateful if you would share it with your friends. Thank you!