*This post may contain Affiliate links. I may receive a small commission, at no cost to you, if you choose to purchase through these links. Thanks, Friends!*
One ministry that Premier partners with is called By the Hand. By the Hand is a Chicago-based outreach program that services neglected children in the under-resourced, and dangerous neighborhoods of Chicago and surrounding areas.
By the Hand believes that the solution in solving Chicago's crime and poverty rates begins with the children. They invest in the future with their amazing after school program.
By the Hand's Mission
"By The Hand is a Christ-centered, after-school program that takes kids by the hand and walks with them from kindergarten through college, loving and nurturing them—mind, body and soul."

bythehand.org
How Does By the Hand Do This?
"Since By The Hand began in 2001, we have taken a holistic approach to providing the individual support every child needs—emphasizing the achievement of measurable goals for academic, physical and spiritual development."

bythehand.org
Investing in Mind
By the Hand walks with children "by the hand" all the way from kindergarten through college" (bythehand.org). Through their after school program, they emphasize academic excellence, so that these children can graduate with honors.
Investing in Body
By the Hand offers nutritious meals, dental, and eye exams to under-serviced and neglected children, so they have a chance to reach their greatest potential. "When basic needs are met, kids' academic performance and behavior improve" (bythehand.org).
Investing in Soul
By the Hand is a Christ-centered program that invests in children spiritually and teach them about the Bible.
By the Hand's wholistic approach to investing in Chicago's future is making a difference in the lives of so many. If you'd like to learn more about supporting and helping By the Hand, Click here.
If you'd like to shop with a purpose, and support By the Hand with your purchases, click here to check out some our beautiful line of jewelry. Each piece of Premier Jewelry supports ministries all over the world, including By the Hand.
Thanks for taking time to read and learn about this amazing ministry! If you'd like to learn more, go to their website @ bythehand.org
Blessings,
Brooke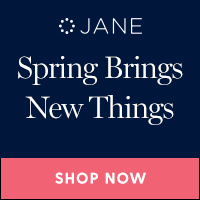 Sharing is Caring! If you've enjoyed today's post, I'd be so grateful if you would share it with your friends. Thank you!