*This post may contain Affiliate links. I may receive a small commission, at no cost to you, if you choose to purchase through these links. Thanks, Friends!*
Last week my daughter was home from college. "Hey mom, I need a few things before I head back, can we run to the store?"  Shopping?  Yes please!
I asked, "What kinds of things do you need? Like do we need to go Walmart shopping or Mall shopping?" Because everyone knows sometimes girls just need things from the mall, right?
Well, she needed boring stuff, as in she actually did need some things, so I was deflated…boo!   But instead of Walmart shopping, we decided to make it at least a little fun and go to Target. Yay!  All of you Target haters out there, just STOP IT!  I LOVE me some Target!
So anyway, after our fun little outing, we got back in the car, and I was feeling nice and productive.  She said, "Oh mom, we forgot to grab a Bible."  I looked at her sideways, "Wait.  A Bible?  You don't just grab a Bible at Walmart or Target. And anyways, what's wrong with your Bible?"    She rolled her eyes (well, I didn't actually see her roll them, but I would have rolled my eyes at me if I was her). She said, "Mom, I've been telling you for months that my Bible is broken, and I can't carry it around anymore. I need one I can take to Bible study without it falling apart. I still have the one I've had since middle school."
Oh yes. I vaguely remember this conversation in the middle of buying a gazillion things for college this summer.
I asked, "Well what kind of Bible do you want?"
She started telling me her requests, one of which being something lightweight.  I sadly said, "Well all of the Christian bookstores around here have closed down, so we don't have anywhere to go anymore to look at them."   She looked at me shocked, "Mom!  Are you serious!?"  I nodded sadly.
When we got home, I doubled checked online hoping maybe I was mistaken and there was one still open somewhere nearby. I noticed that the local Christian bookstore I had shopped in for years was still showing open, so a glimmer of hope shone in my heart…Maybe they saw the light and changed their mind?
I drove up there to check it out.  Yes, it was still open. Technically.  But there were huge signs in all of the windows saying, "Closing Soon!" And  "Everything Must go!" There was also one that said, "Good News! You can still shop online."  There's nothing "good" about that.   I opened the door sick to my stomach.
I walked into the store that has helped me through some very dark places in my life over the years and my heart sank.  I tried to look through the shelves and find deals and discounts, but I just could not bring myself to do it.  Do you know how many times I've sat on the floor of that store and painstakingly looked through books searching for hope…or handpicked devotions and Bible studies to walk through with my children…or hand selected Bibles turning pages and feeling the weight of them in my hands?
The fact that there is no longer a brick and mortar Christian bookstore around here, and we live in the south, the Bible belt for goodness sakes, grieves my spirit.  The fact that the store is trying to spin it as "good news folks, you can still find us online."  No!!!! That's NOT good news!  I want to be able to walk into a store and sit on a floor with sunglasses on and tears in my eyes and pour over an actual book to see if it's what I need for that moment of struggle in my life….I want to be able to hand select devotions for my kids and read random pages before I buy them to see if they will think they are "lame" or not.  I want to touch and feel and hold a Bible and hand select what my daughter needs to help her grow in her faith through college and into adult-hood.  You cannot do that online!  Lifeway, if you are reading this, please come back!  Don't leave us!  I have chosen to purchase books from your brick and mortar stores over Amazon and any other online entity for years, and I am so saddened that you do not feel you can stay.  Or any Brick and mortar Christian bookstore, if you are reading this…you make a difference…you matter!  Please come and stay!
When ToysRUs closed it's doors last year, I about had an all out funeral at Christmas-time.   I mean what about the Big book of Toys that my kids would circle?  What about our trips to the Toy Store to look at things the kids could earn during the summer or ask Santa for at Christmas?
What about BabiesRUs?  When I was pregnant I could go there and someone could show me how to open all the pack-n-play's because seriously they need to come with a  person to show you how to open them. I could touch and feel and see how heavy the strollers were before I registered for one. I could try out diaper bags and hold baby clothes in my hands.  Everything was there all in one place.  Am I the only one that misses these places?
I've noticed that Target and Walmart have tried stepping in and filling that gap where the Toy store and Baby store have left us…But it's still not the same…
But a Christian book store?  There is nothing that can replace that…
What are we doing to our society if we are losing out on these wonderful places?  How fast paced and impersonal are we becoming?
People if you are lucky enough to still have a Brick and Mortar Christian bookstore in your area, Shop there TODAY and shop there often!  Get all of your friends to shop there too.  I've always said it's worth paying a few extra dollars, so you don't lose the privilege of being able to shop in person!
For that matter, if you have a favorite boutique, clothing store, or store of any kind that you don't want to see disappear, take the time to go there and support that store in person. Can you imagine not being able to go somewhere and try on jeans or clothes ever again?  Yikes!
Or Candles and lotions…You have to be able to go to a store and choose a candle or a lotion in person, so you can actually see how it smells…
Just my soapbox today and thoughts as we enter the Christmas shopping season…
Is there a favorite store that you've lost in your area?
-Brooke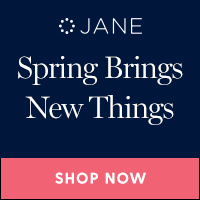 Sharing is Caring! If you've enjoyed today's post, I'd be so grateful if you would share it with your friends. Thank you!