*This post may contain Affiliate links. I may receive a small commission, at no cost to you, if you choose to purchase through these links. Thanks, Friends!*
The frantic pace of life has been nipping at my nose for some time now.
I've been feeling it catch up to me.
Like I'm running a race in slow motion, and it's right there on my heels ready to pass me by…
Threatening to pull me down at any moment…
Missed emails…
Piled up papers on my desk…
Deadlines that come and go….
An insane number of red flag notifications on my phone… I've just started ignoring those pesky red numbers because I. Can't. Keep. Up.
And the constant phone notifications pinging me. All. The. Time.
Bless it. I've literally trained myself to ignore them because I'm so overwhelmed.
The constant barrage of information coming at me all the time. I want to hide my head under the covers from embarrassment most days. Because I pride myself in being a very organized mom. A pretty together person. I mean my calendar is color coordinated for goodness sakes! Who does that!?
But I still can't keep up in this fast-paced society that we have created…. and it's only getting worse!
What are we doing to ourselves?
To our kids?
Do you know there is an entire generation of children and teens growing up who do not know how to be bored? Who do not know how to sit and be still? How to be quiet? How to focus and listen? Really listen? Boredom is a lost art in our society, and I'm afraid of what it's doing to do to our children. Think about that for a moment. What do we do in boredom?
We create…
We dream…
We think…
We feel…
We doodle….
We imagine…
We refresh…
We renew our minds…
When we were young, we found things to do, to play, to build…We thought of possibilities…of what could be…
I see entire families at restaurants all on devices while waiting on their food. I see families in cars all on devices instead of staring out into the sky listening to music. I see parents at the park on their phones instead of watching their kids play. Kids are on devices in shopping carts, appointments, ball games…anything to keep them still and quiet. But at what cost? What is it doing to the brain? Because a brain on a device is NOT still and quiet. It is going a million miles a minute, and it is NOT healthy.
Little brains cannot settle down. They no longer know how to sit and just be still.
Coach is a high school teacher, and his biggest frustration right now? Phones. In the classroom. Even though they aren't allowed in class. He battles this daily. You may be thinking, "Well, he's the teacher. Why doesn't he just take them up?" Think about that just a minute. If you teach 7 classes a day times 25 students, and if they only owned 1 phone, but most own more than one… The one their parents know about, and the one their parents don't. (Just let that sink in.) For liability purposes taking up that many phones per day? Plus, if he were to tell a kid to turn in their phone. They refuse, stand-up and challenge him. Challenge him!? I would never dream to challenge a teacher. But this is where we are in our society. So he's constantly giving out discipline slips for phones and telling them to put them away. They ping and ding ALL day long and disrupt class and his students cannot focus for fear of where their social media status is or who's trying to get in touch with them, etc.
He asked them recently to pull out their phones and look at their screen time. He went around the room and asked them to tell the class how many hours/minutes of screen time their phones said they had used on average each day. 8-9 hours a day. 8-9 hours a day, people!? That's a full time job! How have we allowed this to happen?
I believe the first place to look is at ourselves. Are we being good examples to our children? Are we properly "parenting" our phones or do we too have a problem? And if you are like most people, you are probably shaking your head right now and saying to yourself, "well, I don't have a problem, but my spouse/partner/loved one does." That's what most people say because the first step in overcoming addiction is understanding that you have a problem. Denial.
Ask your family. I challenge you to ask the person/people closest to you if your phone is a problem. That's a hard one, but if we want to change our fast paced society and make things more healthy for our kids, we must be brave enough to admit that we may be a part of the problem and figure out a way to set a better example.
A little over a month ago as I was drowning with these feelings, I just felt like I needed to purge some of the 'incoming' stuff coming at me. I just needed almost a reset, or a cleaning out of my heart, my mind, my something…I couldn't put a finger on it…but I knew there was an "it" and something had to be done to help me slow down.
So I began thinking about all of the incoming stuff. I knew it would be greatly frowned upon to delete all of my email accounts, though that did cross my mind. It also crossed my mind to move to Alaska or a deserted tropical Island in the middle of nowhere. Or maybe do like they do on the movies and just throw my phone in the lake and live happily ever after. Maybe that would do the trick. Yeah. That's it. But dang it. I have 5 kids, so…probably not the wisest decision in the world.
I already sit my phone on the kitchen counter, so for those that know me, already know it takes me a whole day or 2 to respond to texts as it is…
I thought maybe I needed to take some of my "fun" stuff off of my phone. Maybe I was more guilty of being addicted to my phone than I realized. Maybe I too was a phone addict even though I was the one preaching and harping at Coach about it all the time. Gasp!
So I texted Coach, "Hey, just FYI, I think I'm going to take all social media off my phone for a couple of months. I just feel like it's too much." I added, "Um. That includes Pinterest for me."
I think I may have heard his mouth drop all the way from work.
He texted back, "Yeah. I've been thinking about the same thing. Maybe a "No phones in bed policy too or something." I responded, "Or like after a certain time? Idk. Let's talk about it when you get home." We make our kids turn their phones in at bedtime, so why don't we "turn ours in" too in some way?
First, a warning. I'm going to jump on my Soapbox a bit here. I'm honestly a little shocked at the number of kids/teens that do not have to turn in their phones at night. And if kids/teens phones are left unrestricted with full internet/YouTube access that's like giving them a stack of playboys and saying, "Here put these under your bed and don't look at them." Just sayin'. Think about what we are doing by ignoring the obvious. We are not protecting our kids.
Even when internet access on phones is restricted, with 24/7 access to phones, they are still up all night texting, messaging, etc. They have no way to get away from any stress going on at school, social stress, friend stress, etc. They feel like they have to be "on" all the time. They have no down time. They can't rest.
Anyway, Last month, Coach had a kid put an eye mask on in class that said "Do Not Disturb." Like he legit had a high school student lay back, put a glittery pink eye mask on and try to catch some zzz's because she said she was up all night on her phone. Um no. Just no. Please, for the love, make your kids turn in their phones.
Ok. Soap box over.
This conversation was over a month ago. We both took social media off of our phones and made big changes to the amount of time spent on them. It was hard the first week…because, can you say, addicted? Yikes! But once we got used to it…all I can say is…It has been so freeing…and refreshing…
I've made cozy blankets…
I've read books…
I've felt less stressed…
I've found the creativity to start writing again…one of my great loves…
I sleep better and am more productive during my day.
And here's the thing. I never really thought I was on my phone that much. Truly. Oh and the Pinterest thing. Yeah that lasted maybe 3 whole days. All the way until I needed one of my many saved recipes. I mean a mom's gotta cook. Right? And then not long after that I needed to look up a craft to make for foster love's class. So, Yeah. I'd say Pinterest is in the "Needs" category for moms everywhere. Ha! I just set time limits on it when I added it back. Like literal time limits. That's a thing. Who knew!?
I really tried very hard to be a good example with my phone too. Even before this. I kept it on the counter for the most part. When my kids were talking to me, I'd make a point to set it down if I was looking at it. I never have it at a table or during a conversation. I always ignore it when I'm talking to someone or in a meeting. When people come over to my house, it's put away. Those are things I was already doing well.
Here's where I was falling into the trap and not being a good example. Over the last year and a half I've been having some health issues, and I feel awful most of the time. I'm tired and exhausted and struggling a lot! My energy and ability to do the things I used to do are way down. So when I'm feeling bad, or am tired, I was using it to "check out." I was quickly checking social media here and there. I was scrolling when I was tired. And that adds up to a lot of wasted time if you're not careful. You don't realize that all of the incoming information really does wear you out emotionally. I feel like a giant weight has been lifted off of my shoulders, and the only thing that has changed is taking social media off of my phone, which in turn has decreased my over-all screen time. So yes, it does beg one to ask, what is this doing to our kids?
I've wanted to take a sabbatical from social media for a long time now, but my biggest hold up was that I have a business that I work from home and it relies on social media. Here are a few tips for that. You can still get on social media through your computer if you have a business. It helps to keep a better work-life balance when you do work from home. Is it easier to work from my phone? Yes and working from the computer took getting used to. But was it worth it to take a sabbatical? Absolutely!!!! Yes! If you take a sabbatical, you can keep messenger on your phone and still delete Facebook, so your customers can still contact you. How cool is that!?
You can also set time limits for specific apps. So after my social media sabbatical, I will add a 30 minute time limit to all social media when I add it back to my phone. I had no idea you can do that. You can set the limits in any increment you'd like, but to me after realizing the difference that it makes in my life, 30 minutes is enough.
If you are feeling overwhelmed, depressed, like life is swallowing you whole. I challenge you to first take a look at the screen time on your phone. You may be checking out more than you realize on certain apps. Then I challenge you to take those apps off your phone for 2 months and plug back in to your life, your family…those people around you that you love more than anything in the world. To plug back into things you are passionate about. Do you like to paint? Read? Write? Hike? Walk? Sing? Play an instrument? Crochet?
Let's not allow the conveniences in life and the wonderful technological advances that are supposed to make our lives more simple, take over and make us lazy. Let us not forget who we are…a society of creative people….created in the image of God. We thrive on real life in person social interaction. We thrive on using our gifts and talents that maybe we've forgotten or feel we don't have time for anymore, but maybe really we are wasting away all of our time…
Erma Bombeck said it beautifully, "When I stand before God at the end of my life, I would hope that I would not have a single bit of talent left, and could say, "I used everything you gave me.' "
Our children are watching…And if they are growing up and following in these terrible footsteps and we allow that…how stressed and depressed and anxious will they be…and how early will it start for them? If we don't personally have self-control with our phones as adults and expect them to have it, who are we kidding? We need to take a break. We need to step back and simplify the input coming into our hearts and our minds on a play-by-play basis. We need to take a long look in the mirror and really see how it's affecting us and those around us. Do we need this? Be very selective about what and how much you allow into your moment-by-moment life because, friends, if we aren't careful we're going to be missing it. Pull back from the screens, and plug in to life. If we don't recognize this soon, where will our society be in the next 10 years?
We've gotta stop the madness and it's got to start with us.
Blessings,
Brooke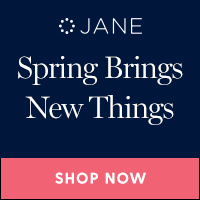 Sharing is Caring! If you've enjoyed today's post, I'd be so grateful if you would share it with your friends. Thank you!