*This post may contain Affiliate links. I may receive a small commission, at no cost to you, if you choose to purchase through these links. Thanks, Friends!*
Fear is running rampant during these strange times. We are all on edge. Many of us can't help but eat through our emotions. What if there's a better way? What if instead of cooking all the sweets and convenience foods, we should be looking for simple ways to boost the immune systems of our families? I'm all about eating yummy decadent food, but why don't we look for ways to incorporate foods that will boost the immune system into our daily lives? Here are seven simple steps to boost your immune system.
1. Hide Veggies in Soups and Sauces
An easy way to boost your immune system is by puréeing and mixing vegetables into everyday meals. You wouldn't even know they were there unless you watched me cook. I've become a ninja at hiding things in our dinners because I have a family of picky eaters. This is simple and easy to do. Click here to try a family favorite, Cheeseburger Soup. YUM!
Think about tomato-based soups and sauces that you use for spaghetti, lasagna, chili, or Mexican. Did you know you can give these an immune boost too with added veggies? Simply chop and throw veggies in your instant pot or simmer on your stove top. Once they're tender, use an emersion blender to pulverize them. Add them to soups or sauces, and your family won't know what hit 'em! (think carrots, onions, all colors of peppers, celery).
2. Make the Switch to Spinach
Did you know that spinach has so many more vitamins and nutrients in the leaves than lettuce? It's a great source of immune boosting Vitamin C and magnesium. I actually use it as my go-to for salads, sandwiches and burgers instead of lettuce. My kids think that all the other lettuce looks weird because all of their lives, they've been eating spinach instead of lettuce, and that's what we call a "salad." They have no clue. If you're a lettuce-lover and are not sure about making the switch, start by mixing equal parts lettuce and spinach leaves. By mixing the 2, you can still reap the immune fighting benefits of the spinach.
Spinach melts away inside of hot dishes too. I chop it up and use it in quesadillas, eggs, on homemade pizza, …anyway that I think I can get it in without my kids complaining. This is a simple way to boost your immune system.
3. The Power of Mushrooms
Did you know that mushrooms can be a powerful way to boost your immune system? I had no idea.  I learned through my favorite go-to ladies for nutrition, The Trim Healthy Mamas Serene and Pearl, to place mushrooms near a window before you cook them.  You can simply sit them on a window seal for a few hours during the day before you cook, or store them on the window seal.  That way, they will be in your line of sight and not lost rotting in the dark drawer of your fridge.  When left near a window, mushrooms absorb sunlight and all kinds of immune fighting nutrients along with it.    
You can easily hide mushrooms in ground meat. I know there's a shortage of meat out there right now, but if you can get your hands on some ground turkey, did you know you can make it taste more "beefy" with mushrooms? Yes, you can! I've been doing this for years. Chop the mushrooms in a food processor, so picky children don't notice them. Then add them to any type of ground meat and simply sauté them together. You can hardly tell they're there.
Then when you get into the habit of adding them to all of your ground meat, you are helping to boost your family's immune system and no one is the wiser. Healthier Taco Tuesday, anyone?
4. Ditch the Sugar
Stay away from sugar. I know. I know. This is not your favorite of my seven tips, but I cannot leave it out. I'm a sugar addict, so believe me, it's not my favorite either. Over the last few years, I've had some pretty bad health issues, so have been doing a great deal of research on nutrition and food. Again and again, I read about the negative effects of sugar. And as I've slowly removed it from my diet, I can tell such a difference in how I feel.
Did you know that sugar lowers your immune fighting response? I honestly had no idea, but it's true. It inhibits your immune fighting cells. Your immune response is lowered minutes after drinking a sugary beverage and it lasts for hours afterwards.
5. The power of Baobab
My favorite immune boosting tip right now also came from Serene and Pearl in the form of Baobab! I love this stuff! What is Baobab?
Baobab comes from this iconic tree in Africa, also known as "The Tree of Life."
Baobab is an excellent source of vitamins, minerals and antioxidants. Plus, it has 8-10 times more vitamin C than you find in oranges. It's immune boosting power is enormous, and it's so easy to incorporate into a diet of picky eaters too!
You can add it to drinks or smoothies and it blends nicely. Our family's current favorite is fresh lemonade, and it's so easy and nutritious and full of immiune boosting nutrients and without sugar. My kids have no idea that they are drinking something so good for them. What a great way to boost your immune system!
BaoBab infused Lemonade (Recipe adapted from Trim Healthy Mamas)
Ingredients
3-5 Lemons
Baobab Powder
(5 tsp)
Powdered Stevia (1/2 tsp)
Lemon juice
Lime juice
Recipe:
Squeeze the juice from 3-5 lemons into a 1 gallon pitcher (remember to strain)
Add Baobab and stevia
Add lemon and lime juice to taste (a good squirt of each)
Pour in a little bit of hot water to dissolve
Once dissolved, fill picher to top with cold water and ice. (Add more lemon or lime juice as needed)
Enjoy!
6. Snack on Fruit
God has given us beautiful fruits, like oranges, tangerines, and mandarins that have huge immune booting power in their Vitamin C content. Grapes, bananas, berries, and apples are wonderful too. You can always pair them with nut butter or dark chocolate for a filling snack. Or how about using frozen fruit to create wonderful smoothie?
Today I made a Pina Colada Smoothie for my family because they have been wanting sweets. I added immune fighting nutrients and protein by adding Baobab powder, collagen, and Greek yogurt to the smoothie. The kids had no clue, and thought it was a delicious treat.
When I buy less packaged snacks, the kids devour fruit, and it's so much better for them.     
7. Stress and Self-Care
Stress suppresses the immune system. Right now, stress is high in most homes. There are simple things we can do to help ease the stress.
Here are a few of my faves:
Prayer and bible study. I start my day this way, and now I crave it. I begin each day thanking God for His blessings no matter what's going on around me. This truly helps me stay focused and grounded. Plus, there is power in prayer!
Water. Drink plenty of water throughout the day. God gave us a wonderful thing in water. It's refreshing, great for our souls, minds, and bodies. It flushes out the bad, and keeps our bodies functioning as they should.
Sunlight. Sunlight is essential for Vitamin D. Did you know that many Americans are Vitamin D deficient? This deficiency leads to depression, lowered immune systems, and fatigue to name a few. Go outside. Get dirty. Play with your kids or watch them play. Work from home outside on pretty days. Sit in a hammock. Take a hike.
Sleep. Now is a good time to institute a siesta in your home. We do for our sanity. Everyone has rest time in the afternoon. As long as kids are quiet in their rooms and allow others to nap, then they can play Legos or read. Otherwise, Er-body will nap. We've been doing this for our entire marriage on Sundays, and all of my kiddos go along with it. Even our foster love is able to do this…she doesn't love it, but it's good for us all, so she listens to music and looks at books happily.
Finally
Be kind to yourself and to others. Toxic thoughts drain us. Keep your mind, body and soul refreshed.
1 Corinthians 6:19-20

Do you not know that your bodies are temples of the Holy Spirit, who is in you, whom you have received from God? You are not your own; you were bought at a price. Therefore honor God with your bodies."
Blessings,
Brooke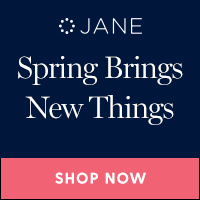 Sharing is Caring! If you've enjoyed today's post, I'd be so grateful if you would share it with your friends. Thank you!