*This post may contain Affiliate links. I may receive a small commission, at no cost to you, if you choose to purchase through these links. Thanks, Friends!*
This fall, we decided to take the kids camping.
I did not grow up going camping.

I am pretty partial to bathrooms and showers…and um well, electricity. It's nice.

Oh, yes, and being clean. I really like that too.
When we first got married, Coach decided to introduce me to camping. He said I would LOVE it…
He took me "Coach-style" camping…like as in no bathroom, wash your face and brush your teeth in the river.

'Bro-oke, yes, I know you are a nurse and took microbiology in college. Who cares what's in that water. Just drink it,' Oh, yes and

'here's what poison ivy looks like, Brooke.

Don't use it as toilet paper.

Yes, behind that tree. No.

No one is watching you.'
I don't think I have to tell you, but clearly I was not a fan.
Now, my roommate in college, Shannon, always enjoyed camping with her family.

She made it sound like this wonderful event…They talked and grew closer around a campfire, spent time together, and cooked good food.
I was perplexed,

"Shannon?

I don't understand.

You actually enjoy camping?

And where exactly do you cook?

And I just have to say, the whole watch-out-for-poison-ivy- use-the-bathroom-behind-a-tree thing…it's just not me."
She laughed, "No!

Not that kind of camping!

Is that where he took you your first time out?

No wonder you hated it!

Good grief.

Come with us one time, and I promise you will love it!"
Now, you have to understand something about me and Shannon. I love her with my whole heart and trust her dearly. She is my absolute dearest friend, and if she said I would love something….even camping, well then I guess I needed to give it a try.
So, we went camping.

Shannon-style.

In a campground.

With a bathhouse.

And a water hookup.

With clean water.

And a camp stove.

And an actual fire ring.

With real food that we actually cooked on the camp fire.

We had hot chocolate and roasted marshmallows and hooked up hammocks to trees and just chill-axed all day long.

This, I could handle.

So… much to Coach's delight, and much to my shock and dismay, Shannon turned me on to the world of camping.
So fast forward to today…our kids love to go camping.

Each fall, we do our best to plan a trip to the mountains and enjoy the great outdoors.

In a campground. With a bathroom of course.
And I'm sure to pack my favorite thing…Card games.
This year, I introduced my four-year-old to the game of Old Maid.

I explained the rules and pulled out the Old Maid.

He giggled uncontrollably, "She's funny!

I want her!

Can, I have her, mom?"
I tried my best to explain the rules again, "Buddy, you don't want the old maid.

Whoever gets the old Maid loses, OK?"
I passed out the cards and Brady started dancing around squealing in delight, "I have the Old Ma-aid!

I have the Old Ma-aid!

Woo hoo! "
We laughed and began to play. He would tuck her behind his cards, under his leg, anywhere he could think of, so no one else could have her. Again, I explained the rules, "Buddy, look at the old maid, she's a mean ole scary lady. You don't want to keep her; you want to get rid of her.

Got it?"
He crinkled up his forehead, "Um, no mom, I think she's pretty funny.

Wook at her, mom. She makes me laugh."
I looked at her again, and yes, she was pretty funny, I guess…
Griffin started chuckling, "Brady has a crush on the Old Maid. He thinks she's hot!

Bahahahahahahah!"
Brady looked at Griffin very seriously, "Yeah Gwiffin, She's a hot hot lady! And I have her, so I win!"
A couple of days later, the boys were sitting on our front porch.

They had been playing outside…doing all things boy…climbing trees, sword fighting, riding bikes and were pretty thirsty, so I ran in to grab them a drink. Now in our house, we are loyal Georgia bulldog fans…We don't buy Gatorade.

Coach doesn't allow it.

We buy PowerAde instead.
So anyway, I grabbed each boy a PowerAde and joined them on the porch.

In typical boy fashion, Griffin said, "Hey Brady, Let's race to see who can drink it the fastest, OK?"
Brady excitedly responded, "Yeah Gwiffin, let's race!"
Both boys held their drinks up high as Griffin yelled, "Ready, set, go!"
They began guzzling their drinks and making a disaster everywhere.

I looked on smiling.
Griffin, being double Brady's size, easily finished first.
He held his empty bottle up triumphantly and exclaimed, "I win!"
Brady pulled himself away from his bottle still half-full, grinning from ear to ear and exclaimed, "I win!!!!

I have more than you!"
Griffin looked back at him confused, "No, Brady!

I drank it the fastest! I win!"
Brady still with triumph on his face was not going to be swayed. He held his four-year-old ground, proud that in his mind, he had defeated his older brother.
Both boys ran off to find Petey, so together they could conquer our yard.
I sat there alone on that porch smiling….
Brady's sunny personality…
It's all about perspective.

It's all in how we look at things. We can choose to see an ugly old maid, or a hot hot lady.

What do we choose to see in others?

Do we show mercy to those around us, even when they least deserve it?

Do we choose to see their beauty?

When Jesus was asked which of the commandments were the most important, he answered…. "Love the Lord your God with all your heart and with all your soul and with all your mind and with all your strength.

The second is this: Love your neighbor as yourself.

There is no commandment greater than these."

(Mark 12:30-31)
I think oftentimes, we easily remember the first…to Love God, but what about the second? Jesus pointed it out as the most important thing behind loving God, is to love others.

My daughter was in a musical recently and sang a song called "Warts and All."

We all have warts just like the Old Maid. Jesus did not command us to love others that are beautiful or nice or that we like…but to love others.

Period.

And that means warts and all.
When I thought about that PowerAde race, it's so simple….We can choose to focus on our losses, or see how we really have won.

We can either focus on the negative in life…or look for the positive. Brady did not focus on the fact that he just lost the race with his brother, but the fact that he had more PowerAde left. So to him, that must mean he was a winner.

Wow! If more of us could think this way…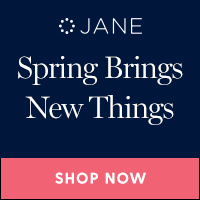 Sharing is Caring! If you've enjoyed today's post, I'd be so grateful if you would share it with your friends. Thank you!