*This post may contain Affiliate links. I may receive a small commission, at no cost to you, if you choose to purchase through these links. Thanks, Friends!*
Grace had been walking around the house practicing non-stop for her audition for The Little Mermaid…singing at the top of her little lungs in the bathroom, in her room…anytime she thought no one was listening.
She wanted the part of Flounder.

Badly.
I asked, "Are you auditioning for any other parts?"
She looked perplexed, "Well, no mom, just Flounder."
I again inquired lovingly, "How many kids are auditioning for that same part, sweetheart?"
She shrugged unconcerned, "I don't know, a bunch.

Maybe like 15 or so?"
I gasped silently and tried to regain my composure, "There aren't any other parts you want to try for in addition to Flounder, baby?

That sure is a lot of people, and this is only your 2

nd

audition."
She smiled, "No mom.

Just Flounder. I'm going to work really hard and see what happens."
I smiled proud of her determination.
Her auditions finally rolled around, and Coach and I were a little concerned.

She had not practiced in front of anyone, and the field was pretty competitive.

This was serious business.
I called her into my room, "Grace aren't your auditions tomorrow?

Why don't you at least practice in front of me and Daddy, so we can give you some tips to help you, OK?"
Her eyes darted nervously.

She ran into her room to run over her lines and her choreography one last time.
Coach and I sat there nervous for her.
She walked back in and began her audition.

I sat in stunned silence watching my silly 6

th

grader transform into Flounder before my eyes singing in a beautiful voice that I knew was deep inside of her somewhere, but not to this extent. She has certainly been hiding it.

The last time I heard her sing, she was so shy and nervous.

It took much coaxing and encouraging on my part, just to get her to sing out loud. Without crying.

She was green at the thought…that was back in the summer.

But now?

Who was this talented child standing before me singing these beautiful notes?

Where did she come from?
She finished and looked from one of us to the other nervously throwing her arms out to the sides with her dimples shining.
We looked at one another speechlessly.
I spoke up first, "Grace, I don't know what to say.

That was an amazing audition. Whether you get the part of Flounder or not, you should be very proud of all of your hard work and practicing. You keep doing whatever it is that you are doing, baby.

You were wonderful!!!

Just remember that there are a lot of kids trying out for this one part, and if they are all as talented as that, I feel sorry for your teacher. You were amazing!!!"
Coach looked at her surprised, "Grace, You were great!

That was awesome!"
I gave her a hug, "The only thing that's going to kill your audition are your own nerves. Smile and let your sweet precious light shine!!! You can do it! "
That was a couple of weeks ago.
This week, the cast list was posted.
I was on the phone with a friend when Grace came home. She was giddy with excitement and could not contain herself.
She grabbed a piece of paper from the desk drawer and drew with a marker,
I blinked and said to my friend, "Um. Grace just got home, and I really need to see about her day. I will call you back."
I hung up the phone.

Grace was bubbling over with excitement.

She squealed with delight, "MOM!! You won't believe it!

But I'm a shrimp!!!!!!

I'm a shrimp!!!"
She was bouncing up and down.
She quickly noticed my confusion and continued, "In The Little Mermaid! I get to be a shrimp and guess who gets to be a shrimp with me?"
I smiled playing along, "hmmmm, it couldn't be Grace, now could it?"
Just to clarify, Grace's best friend from school's name is also Grace.

Yes, it's confusing, but true story.
She jumped up, "Yes! Mom, she said we were so great together that we could both be shrimp!

Twins!

Isn't that awesome!

And we will be on stage almost the whole time!"
She continued telling me about the girl that got the part of Flounder and Ariel, and Prince Eric…giggling about how they will have to kiss.

And the Mer-sisters and all of the other parts.
I sat there so proud.
My sweet daughter truly did have a great audition. She has a talent that I didn't even know about, and she's finally found something that she enjoys doing.
But that's not why I am so proud…I am proud of who she is…of her positive attitude and outlook on everything in her life.

She's just happy to be a shrimp.
If more people in this world had that kind of outlook…WOW!

Happy to be a shrimp!

To learn at each and every turn in life and keep moving forward happy and excited about the next adventure…looking for the positive no matter where life takes you….no matter what your next steps are, how disappointed you may be, or could be if you focused on it, but simply looking at what great things God has in store for you in this moment… in these circumstances… with what He has given you.
An ability to shine your light… wherever you are… whenever you are… no matter the circumstances…
I hope that light inside of her never dies.
I love that about my little shrimp.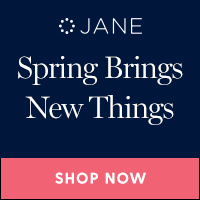 Sharing is Caring! If you've enjoyed today's post, I'd be so grateful if you would share it with your friends. Thank you!