*This post may contain Affiliate links. I may receive a small commission, at no cost to you, if you choose to purchase through these links. Thanks, Friends!*
I have about a gazillion projects in my head thanks to my wonderful new friend, Pinterest.
So we headed up to the Hobby Lobby.
Gotta support Hobby Lobby. That's another post in my head about a million pages long.

But simply.

Need to support my Hobby Lobby, and I'm about ready to stand in front of Hobby Lobby with a bucket to collect money to help pay their fines.

Whether you agree with them or not on the issue, that's not the point.

The bottom line is very simply that the government should not force any citizen to pay for something that goes against their moral convictions. It goes against the Bill of Rights, and more Americans should be outraged whether they agree with Hobby Lobby or not.

Plain and simple.
Ok enough soap box.

That's not what I was planning on writing about. Today, anyway…
Back to actually being at my beloved favorite store, the Hobby Lobby…
I was ready to check out, standing in line with Coach…with extra items in hand…happily, because I need to help them pay those fines, you know. Coach, questioning whether it was my loyalty or my love for shopping that was behind of all the extra stuff we were buying…guess he will never truly know…
The line was long.

People behind me were impatient.

I too was a little antsy as my stomach growled nearing lunch time.

Then I realized that all of these people were also here supporting Hobby Lobby, and I settled.

Again, the person in front of me was sure taking an awful long time.

My patience began to wear thin, until I looked up…
We should all simply look up more often, I believe…
I saw a sweet new mother with a very young infant trying to calm her, and of course trying to purchase like nine million Christmas branches on sale.
I thought, goodness, how on earth is she going to get those out to her car?
She left them sitting there.

Completely unattended.

Asking no one for help.
I looked around and did not notice anyone coming to her rescue…no prince charming…just me and Coach and a few other shoppers busily swirling around not noticing the lonely buggy, or the crying baby and frazzled mother that had just left the store…
We shrugged our shoulders and rolled her buggy out to the parking lot hoping we weren't going to get accused of stealing.

Buggy, yes, I said, buggy.

Apparently, that's a southern term, and they are really called carts or something crazy like that.
We finally found her in the parking lot loading her baby in the car, and she looked surprised, her face lighting up in relief….
She thanked us and unloaded her mountain of greenery.

Coach walked over and offered to take her buggy back for her.
A very simple thing, but she looked completely astonished and grateful for the help.

Tears welled up in the corners of her eyes…
I climbed in our car thinking.

How many times have I been in a parking lot in the rain loading up a toddler and a baby with a buggy full of groceries, just hoping that one of the people walking past me would offer to take the buggy back to the store for me?

And no one ever did. One time I asked a man walking towards the store if he would push it back, since he was going that way anyway. He looked back at me like I had 10 heads.
Just a little more kindness from each one of us.

What kind of message would that send to our children who watch our every move?

They do what we do… They treat others the way we treat others…Oh, what would that do to change our world?
Just taking a moment to look up and look past our impatience at the person standing right in front of us…taking a moment to put ourselves in their shoes…and simply help.
God created all of us…We are all neighbors…

We should look up more…offer a little extra help…look around us…how could I make someone's day a little easier, a little brighter?
Cities are built one building at a time. Buildings are built one brick at a time.
Show kindness every day.

Those strangers are our neighbors…
Build people up….One person at a time…
Teach our children in those everyday moments…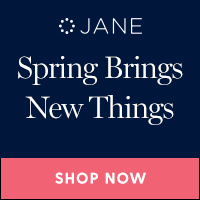 Sharing is Caring! If you've enjoyed today's post, I'd be so grateful if you would share it with your friends. Thank you!