*This post may contain Affiliate links. I may receive a small commission, at no cost to you, if you choose to purchase through these links. Thanks, Friends!*
I originally wrote about our Thanksgiving Tree a few years ago, but it has since become a sweet tradition in our home and has come a long way since we first started it.
So as November quickly came upon us this year, I asked Coach if he could get the Thanksgiving Tree out of the attic for me. He groaned.  You'd think I'd asked him to climb Mount Everest or something.  Now, listen.  I didn't want to put him out, or anything.  Good grief!  I mean what kind of wife would I be?  So, I just figured his groan was really code for, "No worries, Brooke. I know how much you love to go shopping.  So go. Go shopping. Go. Buy a new Tree."
That's what you heard in that groan too?  Yep. Thought so.  So there was really no other choice. I mean, I had to go shopping.
My current favorite show is HGTV's Hometown, and I have been binge watching it in between my Hallmark Christmas Movie binges. So clearly, I was feeling like the antique store was calling my name, more specifically Christmas antiques, "Brooke!  Brooke!  Come!  Come!  We have things you need!  You must come!  You haven't been to see us in so long."
Did you hear that too?
And low and behold when I arrived at my favorite antique store the next day, they were having a party. In my honor. And there was chocolate when I walked in the door. Just for me.  I was so flattered.   And my tree. Y'all my tree was just standing there looking so beautiful just waiting for me to take her home. She was right inside the door right when I walked in. It was a sign.  It was most definitely a sign that we were meant to be.
Well, just to clear up a few things. I may be exaggerating a smidge.  The party may not have actually been in my honor per say. But it was their big holiday event held in honor of all customers shopping that day, and I was one of them. So it was in my honor, right? Right.  Plus the sweet ladies kept walking around the shop asking me if they could bring me chocolate or a mimosa…so I felt kinda like a princess and like it was just for me. So there's that.
I passed by the tree a few times and tried to talk myself out of it, but. Alas, no.  It needed a home.  And. Well.  I do have a home. And I needed a tree.  And.  My husband was too tired to get my tree out of the attic, and well….I don't want to dishonor my husband and make him work when he's tired and go up in that attic now do I?  So, I guess I really had no choice but to honor my husband. It's biblical, people. It's biblical.
So when Coach came home, I thought he'd be as overjoyed as me to see the new Thanksgiving Tree and that he wouldn't have to go up in the attic and get our old one down.  Let's just say, he needs to work on his thankfulness and getting his heart ready for Christmas this year a little bit more than others do.
The kids thought it was awesome, and that we needed a new tree too.  They've been watching the Hallmark movies with me since October, so there's really no hope for Coach…
In all seriousness, no matter what the tree actually looks like, it's the idea behind it is what's so special.  Just don't tell Coach I said that.
Each day, we write something we are thankful for and tie it on the tree leading up to Christmas. It helps get our hearts ready for Thanksgiving and Christmas.  It makes my heart happy to look at it every day and to see where my kids' hearts are.
The most precious one so far this year is this one…Foster love wrote "Jesus."
The funniest one is from Coach. The kids thought it was scandalous that he wrote "my hot wife!"
And this one cracks me up.  He's not just thankful for his dog, but his "Cute dog."  You know you're raising a good southern boy when he sounds out the word cute and it ends up with 2, maybe 3, syllables. Bless his precious heart.
On our original tree, I used pine cone ornaments, which I loved. But last year, I found these cute handmade Thanksgiving ornaments at a local craft show. I was over the moon!
For the "thankful" ornaments, I've traced leaves on scrapbook paper in the past, but this year I found these pre-made tags in the craft store and it made it super easy!
We leave the tree up all the way through Christmas!
What are some traditions you do with your family for Thanksgiving?
Xo,
Brooke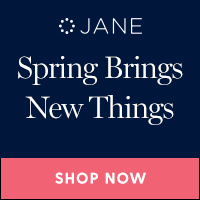 Sharing is Caring! If you've enjoyed today's post, I'd be so grateful if you would share it with your friends. Thank you!