*This post may contain Affiliate links. I may receive a small commission, at no cost to you, if you choose to purchase through these links. Thanks, Friends!*
Moments that take your breath away…
Moments that you want etched into your memory forever….
Moments that make every tear, every moment spent crying out to God, every moment spent hiding in the closet wondering if you are enough….
Moments that make every gut-wrenching day in court, or hard phone call, or difficult appointment or counseling session, or moment spent advocating yet again for a child that you fear will be lost in a system that is broken…
Moments like this make all of those moments worth every second.
Because she is worth every second.
And I don't want to forget.  Because people, this baby is hard.  She fights.  She screams. She cries out in anger and in fear.  She is full of emotion and loss and hard things and it all comes to the surface in ways that are not pretty and are not acceptable in social settings.  And we dig down each and every day and we try. We  love and comfort and teach and try to re-wire and help heal a broken little life. But it's hard and it's messy and it's not always pretty. It's exhausting, and  I don't always see.
But today. Today, I saw. And I stood. And I marveled.  And I watched time stand still as I stood in awe. I stood in awe of a great and mighty God. I stood humbly sobbing at His feet begging forgiveness for all of the times that I've questioned whether or not any of this matters. As I so ineptly questioned a great and loving God, "Is it too late?  Is she too old? Is there too much pain and anger and hurt? Will any of this really help? Do you hear me? Do you see us?"
Yes, He does.  And He called me to answer prayers cried out on  her behalf a LONG time ago.  To blindly walk in the middle of the storm and trust that He would calm the wind and the waves even when I could not see.  To go against what family and friends and the norm may say and just do it anyway.  Love in the middle of the broken and messy and trust God to do the rest.
Because today, as I trudged to the chiropractor with five kids in tow, I did not expect to see a glimpse of God's amazing grace and glory in the middle of this crazy messy life.
I turned the corner to find foster love walking over to a stranger and her baby, who was crying as the doctor looked at her foot. Foster love handed the baby her brand new toy without skipping a beat and started rubbing her back saying, "It's Ok. You're going to be Ok. Don't be afraid."  The baby immediately stopped crying and foster love smiled, "See.  You'll be OK.  The Doctor is going to help you."  She started making faces and playing with the baby.
I stood frozen in my tracks and watched as my very broken child comforted another… tears slowly glistening down my cheeks…
The other mother was so grateful, but she will never know…
She will never know that the child comforting her baby comes from a hard place….has been through unimaginable things…That she screams and cries and turns into another version of herself completely at the doctor's office when she's afraid.  She loses the light inside of her and you cannot find her… This child.  The same child that I sing to and rub her back and tell her she's safe when she's screaming and fighting and I don't even know if she can hear me. This child.  The same child comforting another. She was drawn in by the other child's fear and understood to the very core of her being, and chose to sacrifice her brand new toy and to comfort another broken heart.
I cannot put into words the monumental-ness of this moment, but I just want to sit with it for a moment….So I will try to give it words….
But the feeling…
The awesomeness of God in that beautiful moment….
No one else in the room understood.  No one else knew. No one else saw.  But I knew. I saw.
Just then, my 15-year-old came around the corner and watched as I let it continue to play out. We shared a silent smile.  He saw.  He too knew.
Last week, my husband told me about a student.  This student has been in and out of teen homes and is in highshool now having some pretty major problems and is facing some pretty major consequences.  My first thought…what if that kid had been pulled out of whatever bad situation he was in earlier in life?  What if a good family had been able to take him in before it had gotten so bad.  I hung my head in sorrow for that boy and for so many like him….
There are so many kids out there…
So many that need families to fight for them…
We need more families willing to step in and fill the gap.  It's a crazy messy life, but had I continued to sit in my comfort zone, I would never know the love of my youngest.  And yes, she may be hard, but I love her and will fight for her just as hard. And these precious moments of seeing the "real girl" that's inside of that tough exterior…these moments…WOW!  Just WOW!  There's nothing that compares…
Blessings,
Brooke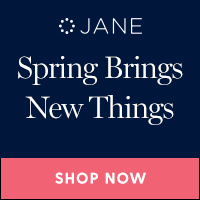 Sharing is Caring! If you've enjoyed today's post, I'd be so grateful if you would share it with your friends. Thank you!