*This post may contain Affiliate links. I may receive a small commission, at no cost to you, if you choose to purchase through these links. Thanks, Friends!*
When God speaks…
The last year and a half has rocked my world as we've stepped into the hard messy world of foster care. I heard a sermon last week that really made me think. It was on a passage I've heard a million times. The one about Jesus walking on water, but Jesus didn't speak to my heart the same way that I've heard it in the past. He spoke to me with the living breathing word of God in this moment where I needed Him most.
Matthew 14: 22-36 says:
"Immediately he made the disciples get into the boat and go before him to the other side, while he dismissed the crowds. And after he had dismissed the crowds, he went up on the mountain by himself to pray. When evening came, he was there alone, but the boat by this time was a long way from the land, beaten by the waves, for the wind was against them. And in the fourth watch of the night he came to them, walking on the sea…"
In this passage, we typically focus on the miracle of Jesus walking on the water, and in the next verses of Peter walking with Him, which are amazing verses and so much can be learned here. But last week, Jesus quietly spoke one particular thing directly to my heart.
Jesus told the disciples to get into the boat and go to into the sea. He told them to go into the boat and out into the sea knowing they were headed straight into a storm.

Brooke Woodward
What!?
Why?
Jesus Calls us to do Hard Things…
Jesus calls us to do hard things sometimes, and something I've learned over and over again through this foster care journey is this, "It's not about me!" This life. Any of it! It's not about me! It's not about you. It's not about me. It's not about my comfort, my family's comfort, any of it….
There's a much bigger picture that we cannot see….a much bigger picture that involves so many more lives than we can count. Jesus knows us all by name. He died for us ALL. He loves us all, and He knows the big picture.
Walking in faith is getting in the boat EVEN when it's headed in a storm, and stepping out of the boat with our eyes on Jesus trusting that we CAN walk on water if we trust in his power. Will we falter? Yes!!!! I think that's why this story is recorded 3 different times in the Bible from 3 different perspectives. It's important to know that even Peter faltered. We will all falter in our faith. We are human. I do it every day.
We must understand that following God isn't always comfortable. It doesn't always feel mushy and happy, and isn't always in our cozy chair with our cups of coffee. Following God may bring us straight into a storm, and that's just where He may bless us the most.
When Trauma Storms Rage…
Right now, I'm in the middle of what seems to be days of unending trauma tantrums. This is an exhausting part of foster mother-hood that many don't talk about for many reasons. One, it's not glamorous, and it's hard to find new foster moms when you talk about these things, right?
Two, because when you do, people often say, "Oh my son does that too." Or "oh that sounds just like my daughter…" Please don't take this the wrong way, but a child from a hard place is not the same. A child from a hard place has a brain that is wired completely differently than a child that grew in a safe and loving home with all of their needs met. A typical child's tantrum or misbehavior is NOT the same as a trauma tantrum. It may look similar when you see a glimpse of it, or the start of one, but to truly see one…it's different.
To see a child "flip" from the sweet loving child that they truly are inside when they feel safe and secure and loved into a completely different person that doesn't even recognize the people in front of them, or to see the "lights" turn off inside of them, or them be completely out of control because their brain has shut down and their defense mechanisms are the only things functioning….That's when trauma has taken over. It takes years of feeling safe and secure in a loving home, being part of a family, a special approach to parenting, and therapy to rewire their little brains to stop reacting like it's on fire.
What Trauma?
A word that I had to learn as a new foster mom was "trauma." I was like, huh? What trauma? And honestly that's the best way to answer it, "what trauma" is right.
We have no idea what these kids have been through or experienced and may never know in some cases. And that's so hard because if we don't know what they've been through, how can we possibly know when or if something triggers an unending trauma tantrum.
If you have a child that frequently loses it over food, that child may have not had enough to eat to the point of feeling starved in their developing years.
If you have a child that loses it because a door is closed, that child may have been left alone for extended periods of time.
Or maybe you go somewhere and you have no idea why the child suddenly started having erratic behaviors. Maybe he smelled something that triggered a memory, maybe he saw someone that looked familiar, maybe someone was wearing the same jacket as an abuser and it flipped him into past fear.
That's the hard part. We don't always know and are many times walking right in the middle of a storm.
In Trauma's Wake…
For us personally, we are in the middle of a tough week. A week that came on suddenly sparked by an innocent everyday thing that brought back a traumatic memory for our little one. This week is also wrought with the anxiety of a new school year starting soon and other hard things that she has to understand.
As she process and melts and rages against all that isn't fair in her world, our family lies in trauma's wake. The storms rage around us and we stand in the middle crying out to God.
But then I am reminded….God spoke to me last week. The week before the storm….Sometimes I call you INTO the storm, but it doesn't mean you aren't where you're supposed to be.
Sometimes the Storm is Where God Needs us to be…
Oftentimes people think if we are in the middle of a storm we aren't where God wants us, but that's not always true. Sometimes, He tells us to go straight into the storm because that's where he needs us. Life is messy. God calls us to get in the middle of the mess and be his hands and feet. He calls us out of the safety of the boat and onto the water and asks us to keep our eyes on Him and not look at the wind and waves around us. We don't always understand it, but that doesn't change the fact that we are called.
Pray for our family…
Pray for our foster love… She doesn't process hard things well, and her rages look and feel terrifying to those on the outside.
Pray for my bio kids… Her trauma rages are hard on them. Many of you may think that having bio kids is a reason not to foster, but let me assure you that they are a reason to foster. You have no idea how much compassion and love these kids have because they are a foster sibling. Yes, it's hard, but greatness doesn't come easily in life, and these kids are growing into greatness.
Pray for us, because even though many of you think we are saints, I promise you we are not. We are only human and are weary.
Hard Things can also Bring Joy…
Sometimes he calls us to do hard things. Those things can bring us to His feet calling out for help, but they can also bring us great joy.
Though we are in the middle of a storm right now, seasons change, and foster love does bring us joy.
She is a precious little somebody who needs to know she is loved, that she is special, and that she was chosen. She has leadership qualities, or as my little brother would say, "you mean she's bossy like you?" I say, she has great leadership traits. She is hysterical with a great sense of humor, and keeps us laughing. She has a kindness, compassion and uncharacteristic gentleness inside of her.
Pray that God will do a mighty healing inside of her, so that she can do great things for Him, and so that her true spirit can shine and that trauma and fear and anger will no longer take over.
-Brooke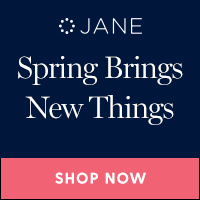 Sharing is Caring! If you've enjoyed today's post, I'd be so grateful if you would share it with your friends. Thank you!