*This post may contain Affiliate links. I may receive a small commission, at no cost to you, if you choose to purchase through these links. Thanks, Friends!*
My 15-year-old walked out the door to get on the bus. In shorts.  It's the middle of winter.  As he stood in the doorway I said, "Are you seriously wearing shorts!?  It's like 30 something degrees out there!"
He laughed, looked at his phone, and confirmed, "33 degrees to be exact mom."  He continued on his way and yelled over his shoulder, "Love you, mom!"  I rolled my eyes and shivered looking at his legs walking out the door, "Love you too, bud."  At least he's wearing a hoodie.  Good grief.
I looked back towards the entryway at his younger brother trailing behind him, certain he'd also be wearing shorts. I was wrong!   Gasp!  The middle-schooler woke up with a half a lick of sense this morning. He had on both pants AND a hoodie. Read people. His arms and legs were BOTH covered. In winter!  Without me yelling at him!  I was shocked!  I smirked, "You're wearing pants!  Thank you so much for having sense enough to choose pants on a day when it's 30 something outside."  He shrugged, "Well my shorts are in my bookbag for later."  Of course they are. Of course.  Because why on earth would you want to be warm all day long?
What's wrong with my boys?  Why on earth are they allergic to pants?  Why don't they have any sense?
How many times have we walked out the door lately looking like a crazy family?  First there's me, in my amazing Han Solo boots, because y'all they rock paired with leggings, and a cozy sweater.  Then there's foster love in a super cute warm and cozy outfit. Even Coach has on long sleeves.  The 3 boys?  What do they try to sneak out of the house in?  Well, if I catch them, I do try and stop it, but I usually only catch the little one. The 2 older ones?  I look at them and cringe. You chose flip flops?  Really?  And shorts?  And a short-sleeved shirt? And you're going to complain about how cold it is?  No. Just no.
Imagine this scenario as we walked into church recently. I did not notice that the middle-schooler was wearing shorts, a short sleeve shirt, and flip flops until we got out of the car.  He had the nerve to be shivering and complaining. Like a TON.  I was about to LOSE it.  And we were walking into the church building, people.
The high schooler intervened trying to save his little brother's life and his momma's sanity, "Look!  If you're going to choose shorts and a short-sleeved shirt on a cold day, just don't complain! Just don't!"
He continued to complain, "But, it's soooo cold."
His big brother stopped him vehemently trying to prevent a crime from happening in the church parking lot, "NOPE!  You CANNOT complain!  Just STOP!!! NOW!!!! You don't get to complain when you wear shorts on a cold day!"
Little brother looked big brother up and down and yelled back, "Well, you're wearing shorts too!"
He replied, "Yeah, but I'm not complaining about it!!! You just gotta learn to suck it up and know when to be quiet!"
I laughed to myself.  Facts. If you don't have enough sense to listen to your momma, then don't complain in front of her. For the love. If you know what is good and holy. And especially not on the way in to the church building.
Later in the week, were at the mall trying to find dress pants for his long and growing-way-too-fast-legs to wear to his upcoming band concert. As we were walking in the door he was shivering. Guess what the boy had on?  SHORTS!  I was dressed appropriately and perfectly warm.  Not shivering at all.
I looked over at him with zero pity and asked, "When are you going to learn to listen to your momma and just wear warm clothes on a cold day? I just bought you new pants!"
He rolled his oh so cool eyes, "Mom you don't understand. This is what everyone wears. It's no big deal." I laughed, "Nope!  Only middle-schoolers wear that on a day this cold. Kids with sense wear warm clothes thank you very much."
I don't think he liked that answer.
But fast forward to today when it's 30 something degrees outside.  He actually had on pants.  All on his own.
His big brother?  Wearing shorts.  But at least he's learned not to complain.
The puppy is even wearing a sweater. And for the record, she licks her butt and eats poop…So…what does that say about my boys?
What is it with boys and pants?  I just don't get it!
Brooke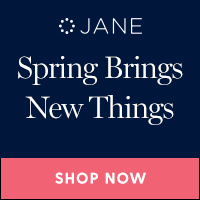 Sharing is Caring! If you've enjoyed today's post, I'd be so grateful if you would share it with your friends. Thank you!