*This post may contain Affiliate links. I may receive a small commission, at no cost to you, if you choose to purchase through these links. Thanks, Friends!*
Introduction
I am often asked how I handle foster love's challenging behaviors. First of all, I am not a miracle worker. I am not a saint. I am not perfect. I do have a tribe of support people and friends around me that listen as I cry, grapple with what to do, talk through strategies that might help, and watch as I throw my hands in the air in despair somedays. I have also had amazing training in how to implement something called TBRI. Even in this, I pray constantly for guidance and wisdom.
I had to answer a question one day in an interview, "How do you handle discipline in your home?"  I laughed and said, "Jedi Mind Tricks?  Is that an answer?"  She sat stunned on the other end of the phone waiting for more. Dang it, you mean that's not an appropriate response?
Overview
TBRI (Jedi Mind tricks as I lovingly call it), stands for "Trust Based Relational Intervention."  TBRI was originally developed by Dr. Karyn Purvis, a developmental psychologist, researcher and fellow foster mom.  "TBRI® is an attachment-based, trauma-informed intervention that is designed to meet the complex needs of vulnerable children" (Karyn Purvis Institute of Child Development).
Dr. Purvis coined the term "children from hard places," and has devoted her life to serving the least of these (Purvis). Here is an excerpt directly from The Karyn Purvis Institute of Child Development:
TBRI® is designed for children from "hard places" such as abuse, neglect, and/or trauma. Because of their histories, it is often difficult for these children to trust the loving adults in their lives, which often results in perplexing behaviors. TBRI® offers practical tools for parents, caregivers, teachers, or anyone who works with children, to see the "whole child" in their care and help that child reach his highest potential. (child.tcu.edu)
In laymen's terms, TBRI is what I use to handle challenging behaviors. TBRI addresses the "whole child" and the complex needs that children from hard places bring. Traditional discipline typically does not work with these vulnerable children. Using TBRI is more than a discipline method, it gets to the core of what is going on with these children and helps you to better meet their needs. TBRI encourages trust between child and caregiver, disarms fear responses, and helps ease the "trauma switch" that is so often the cause of challenging behaviors.
First-Hand Experience with TBRI Strategies

One day foster love was having a huge trauma tantrum, raging against me, against her circumstances, and against the world.  It was so bad that the other children in our home hid in their rooms.  Yikes! That's how big trauma rages can get.  
Foster love hissed at me as angrily as possible, "I'm going to destroy everything in your house!!!!"
I looked at her, took a deep breath and allowed all of my anger to melt away. I looked straight into her eyes and heart, and saw a scared and terrified little person that was afraid of losing everything yet again. And yes, I'll admit that in the moments leading up to this, I was feeling anger and frustration and all the things… because when you have someone yelling and screaming and throwing things at you…. it's hard and I am only human. I took a deep breath and allowed my feelings to melt.
I sighed and said, "Sweet girl. Guess what? If you destroy everything in this house, I will be sad because I love our home and our things. I will be sad because you won't have anything left to play with. I will be sad because you will have made a bad choice and will have to have consequences. But…EVEN if you choose to destroy everything in this house, EVEN then, I will still love you and I still WANT you to live here. We will all just be sad to have nothing left to play with."
Her shoulders slumped, and I visibly watched her collapse into my arms sobbing.  I held and rocked her a bit, and then we were able to talk through the hard feelings that started all of this, so she could continue to heal and trust again.  We then pointed out practical ways that she could handle those big feelings better in the future.    
Results
Through implementing TBRI strategies over the course of time, this same little one has grown and blossomed in so many ways. She has gone from acting like a Tasmanian Devil to truly dancing and twirling around like all little girls should be able to do. She is truly like a different child.
We may see her revert back to old behavior when something triggers her, she does not feel safe, is in a new environment, or meets new adults that she has not yet built a relationship with.
Felt Safety
When foster love enters a new school, new Sunday School year, or any situation where a new adult will be working with her, her trauma switch flips on. She cannot focus and she may exhibit aggressive behaviors. You may see her crawl around on the floor, growl, hiss, or spit at people.
All of these behaviors stem from new surroundings, new adults, and something called "felt safety" (Purvis). Felt safety is not YOU telling the child she is safe, but rather, it is the feeling of safety from the child's point of view.
Is she safe in her classroom? Yes. Absolutely. But does she feel safe when she's exhibiting these behaviors? No. She has a difficult history, and I cannot possibly know the extent of what she's experienced, so this is where TBRI techniques are so incredibly valuable. They help you to build trust and a sense of "felt safety" inside the child.
Resources for New Caregivers
When new adults come in to our foster love's life, I send the caregiver a link directly to excerpts from the book.  It's a wonderful tool that the Karyn Purvis Institute gives to us as advocates for our children.  You can find that here. 
This not only helps in working with my particular child, but using these practices also help you to be a better parent, teacher and caregiver in general. I use these practices wholly in my parenting now. It starts to become second nature and just flow from you. Once trained and you truly understand the root case of challenging behaviors, foster parenting and parenting in general becomes more manageable and more enjoyable.
The Connected Child
If you'd like more information about TBRI, there is no better place that straight from the source.  The book, The Connected Child, by Dr. Karyn Purvis, is what many adoptive/foster moms consider their #1 secret weapon. 
My foster agency directed us to this book to help us navigate how to deal with the hard behaviors that come with loving and working with these kids.  I personally am still learning these methods and am so thankful for the work and support of the Karyn Purvis Institute.  I refer back to the website, book, and resources often.    
Other Books
Other books recommended by the Karyn Purvis Institute:
What about you?
Do you use TBRI techniques in your home? How have they helped?
Blessings,
Brooke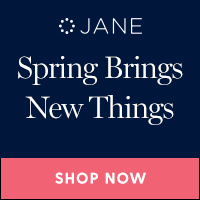 Sharing is Caring! If you've enjoyed today's post, I'd be so grateful if you would share it with your friends. Thank you!