*This post may contain Affiliate links. I may receive a small commission, at no cost to you, if you choose to purchase through these links. Thanks, Friends!*
So has anyone been bra shopping lately?  Does anyone really enjoy bra shopping? That's a giant NO from me! 
You may be wondering what bra shopping has to do with a puppy. I wish I were wondering that too…
But, alas….This is how our puppy, Bella Bean, feels about bras.
Me too, Bella, me too.
Before you start laughing, keep in mind that is a brand new bra. As in the only nude bra I own right now that doesn't have underwire poking me in the armpit. Don't judge.  When I finally broke down and went bra shopping, they only had one nude one in my size. I bought the one in nude, and then another in a dark grey color because I did not want to try on anymore bras.  
Read people, I only own one nice bra that will disappear under a white T-Shirt.  To know me is to know I love a good graphic T. So, now I'm back to either my dark grey bra, or my old bras with underwire sticking into my sides, until I heal from this surgery and can go bra shopping again. 
Thanks, Bella Bean, thanks for that.
Well, I guess I could take advice from my sis-in-love. She texted me today that she ordered a bra off of Amazon Clothing
. I mean that's always an option…but…
"So I ordered a new bra bc the underwire on mine popped Friday night, of course! Needed one quick so got a good "go to" off Amazon that I new would fit and would get here quick before the cruise. Ummmmm accidentally shipped it to my neighbors!!!! I had sent them a gift last week and apparently didn't change the shipping info! The husband opened it and the wife brought it over! They KNEW who is was supposed to go to!!!!"
Ya'll that text from my sis-in-love about threw me over the edge. I was dying laughing! And if you know my sister-in-law you know why. We'll say she's more blessed than most people… if you get my drift.
Moral of the story…double check the shipping address before ordering your unmentionables online…
Back to the story….
Has anyone else thought adding a new puppy to your family was a brilliant idea? Anyone regret that decision? Just me?
Yesterday, I was trying to work from my laptop, our adorable puppy was at my feet while I worked, diligently chewing on one of her gazillion toys that she had drug out all over the place.
This is my living room floor EVERY single morning.
She gets out of her crate, goes out, eats, and then literally drags every toy she owns into the living room, attacking and pouncing on them trying to kill them.
Doc McStuffins could make a killing at our house.
I was clearly not paying enough attention.  As I got up to grab my breakfast, I saw my destroyed bra, 3 different socks, 2 pairs of underwear, and Coach's favorite slipper. (It was laundry day, and I guess Bella Bean thought she'd help.) Everything was covered in disgusting dog slobber; some things chewed on more than others. 
I mean, Bella Bean, I totally get that sometimes we all have a "toss your bra out the window" kind of a day. But you're a puppy. You haven't reached puberty yet, and for that matter, I'm pretty sure dogs don't wear bras. Just humans. So, for the love, please do NOT kill my only good bra.
I've raised 4 toddlers, some of them more destructive than others. And either I have baby/toddler amnesia, or puppies are worse than a toddler.
Don't get me wrong, I've dealt with it all…3 of my children are boys after all….
I've had a toddler "help me" wash his dirty underwear. But did I mention the part where he was washing it was inside of a poop-filled toilet?
I've had a toddler "help me" feed our pet fish half a bag of goldfish crackers because he said, "but mommy, the fish was just hungry."
And I've had a toddler try and feed our dog "cereal"…meaning he poured water into his dog food and started eating it with him. Yes, eating the dog food.
Why? Because. Boys. 
Most of these things happened while I was trying to use the bathroom. Heaven forbid a mom actually take time to use the bathroom. It's a dangerous feat when a toddler is involved.
Even with all of this, I still stand behind my belief…a puppy is harder! Good grief!
Yes, there are diapers and potty training involved with a toddler. But, keep in mind there's also potty training involved with a new puppy. And people, they don't wear diapers. They just go wherever they want, and to make it even more challenging, they like to hide behind things to go too. Makes it more interesting for them, I guess.   Bless it!
Our particular princess won't go out in the rain either. Insert eye-roll here.  Really, dog, Really?  She looks up at me with sad eyes when it's raining as if to say, "Ok, human. I don't think you poop in the rain, do you?  I ain't doin' it!"   
Plus, it's been raining here in Georgia like the times of Noah's flood. Not even kidding. So,  I have to get an umbrella, walk down the basement stairs, and take her out through the basement, so her "princess" self is covered the whole time.
Going out in the rain equals muddy paws. In Georgia, that means, Georgia red-mud that is impossible to get out of the rug and couch. I've seen these on social media and rolled my eyes.
I'm rethinking that now.  "Do these shoes come in a set of 4?  Oh, and I'd like a pair to match."  
I hear that some people choose to get a new puppy before entering parenthood, to better prepare themselves for it. I don't recommend doing that. Puppies won't make you prepared for a baby, they'll scare you off! For real!
I thought I was smart. So far, we've only had adult dogs. They're just easier.
We decided to wait until after our babies/toddlers were older before getting a puppy. We looked at our adorable toddlers and said, "Hey, let's wait until the youngest is old enough to save up money to help pay for the puppy. Because then, they'll all be old enough to help take care of the puppy." Right?
Well, not exactly.   The sweet boy that saved his money for this crazy puppy and all of his older siblings  are in school all day, leaving me to take care of the fur-ball. All.  By. My. Self. 
Then, precious children get home from school. Bella Bean jumps and nips and is literally an ankle- biter because she's so excited.
I yell and get frustrated. Not my best mom moments, I'll admit.
The kids look at me, "Mom, why don't you like the puppy?"
Um. I do like her. I just don't like the biting, and nipping, and jumping, and counter surfing, and chewing, and peeing and pooping.
Subtract all those things, and I love the puppy.
When she's asleep. Yeah.  Sleeping. That's when I like her. 
I work with her during the day to teach her to sit, stay, leave it, come to her name, and on and on and on and on. (Puppy training tip- have treats, or they won't listen.)
One of the kids walks in from school, pulls out a treat, and exclaims, "Hey mom! Look! I taught her how to sit!"
Um. No. You didn't. I've been working with her for months on all the things thank you very much.
And cleaning up all of her messes all the live long day.
So which do I think is easier? A new puppy or a Toddler?
A toddler by far. They smell better and don't chew all the things.
Hugs,
Brooke
Disclaimer:  No puppies were harmed in the making of this blog. One mommy, on the other hand, is exhausted.  And even though I complain and joke, I do love the furry mutt.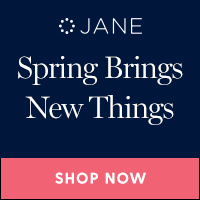 Sharing is Caring! If you've enjoyed today's post, I'd be so grateful if you would share it with your friends. Thank you!