*This post may contain Affiliate links. I may receive a small commission, at no cost to you, if you choose to purchase through these links. Thanks, Friends!*
I'm currently listening to the Wicked soundtrack on repeat…and singing all the parts at the top of my lungs.  All. Day. Long.  I mean in my head I'm both Elphaba AND Galinda.  Equally. At the same time.   Because. It's WICKED! And I can't help geeking out!  Wonder where my oldest gets it from?  Sooo…I'm just over here singing the entire soundtrack over and over and over again. Totally normal, right? Which witch am I?  Who knows?   My poor family. And cats. I don't feel sorry for the dog at all though because she chews all the things. So serves her right.
So if you haven't already guessed, Wicked came to the Fabulous Fox last week!!!  And I got tickets!!!!!  I was so excited!!!!! I LOVED it just as much as I did the first 3 times I saw it.  Y'all if you haven't seen it, find out when it's going to be close to you, and get tickets.  Like. Now.  It's SOOOO good!
This time I took my 9-year-old with me on a Mommy date. And for those of you that haven't seen it, don't judge me for taking a 3rd grader to see something called Wicked.  It's about the Wizard of Oz, so it's pretty tame. No worries.  I haven't completely lost my mind. Yet.
When my other boys got the news that the littlest brother was going by himself with me, the middle-schooler looked at me and said, "Mom!  Thank you sooo much for not making me go!  I would not like that at all!"  I laughed and rolled my eyes, "Yeah, Bud. I kinda figured that."  Coach piped up, "Well, I want to go with mom. I like to go to a good show."  The middle-schooler looked back at him surprised.
Yes, Coach is actually a pretty well-rounded guy.  He likes to kill things by day (disclaimer he's a hunter, so no worries, people). He can yell at sporting events like a maniac and throw things at the TV with the best of them.   But he also loves to go to museums, and get dressed up for a good show. Well, unless it's a ballet.  He did that once when our oldest took ballet and he about died a slow death, so don't push it too far. Seeing dudes dressed up in tights twirling around his daughter about pushed him over the edge, so no more ballet for him.  Me on the other hand…I didn't mind seeing dudes in tights at all, but I digress…. It was kinda like that one time he tried to take me to a NASCAR race…I can't do it again. Nope.  Can't do it.  Sometimes you just gotta stay in your lane, and I'm not doing NASCAR and he's not going to a ballet.  A happy marriage do good boundaries make.
Anyway, we both LOVE Wicked, but this time it was Bryce's turn to go.  We walked into the Fox Theatre and B's eyes lit up with excitement and he exclaimed, "Mom! This is so fascinating!!!!"  Hearing the word "fascinating" come from his little body made me chuckle.  He started pointing to the stars and the dragon and the… well… EVERYTHING!  When you see the Fox through brand new eyes, it is wondrous!  I remember the first time my Dad took me to the Fox. He marched me right up front to see the amazing sky and twinkling stars that hang above and creates the most amazing optical illusion.  The Fox Theater is a glamorous building that's been a part of Atlanta's history since the 1920's. It has a beautiful red carpet entrance and the whole experience is just magical no matter how many times you've been…whether it's your first visit or your fiftieth.  I just love it!
And to see Wicked there!  Wow!  Let's just say he's a spoiled rotten kid!  We had a blast, and I loved being a part of that memory with him.
Instead of singing everything, this kid has been acting out all of the parts all week, so that's been hysterical.  By next week, we could probably do the entire thing together. He can act out everything and I can sing.
Unless the rest of our family kicks us out of the house first…
But as they say in Wicked, "It's just life, so (I'll) keep dancing through…"
Xo,
Brooke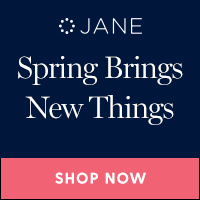 Sharing is Caring! If you've enjoyed today's post, I'd be so grateful if you would share it with your friends. Thank you!